#STATEOFTECHNC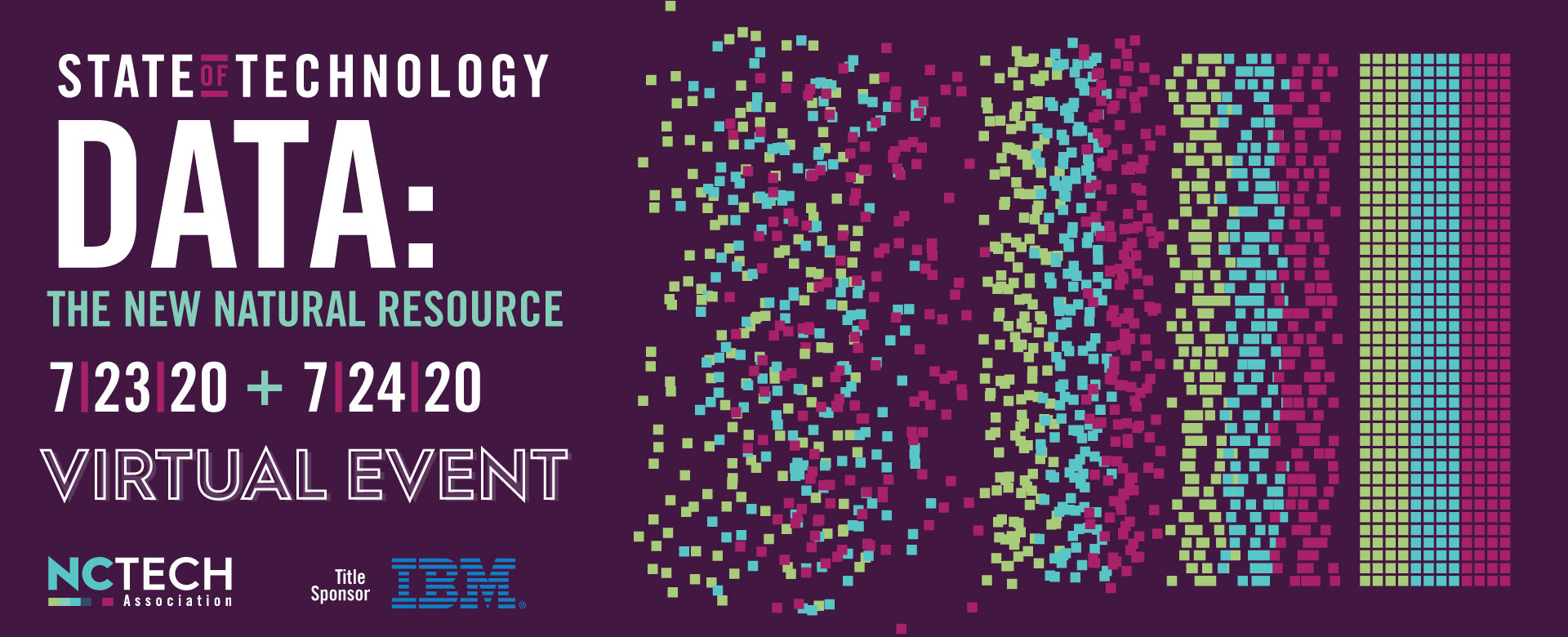 Executives from across sectors and functional roles will participate in this virtual event on July 23 + July 24 (New Date) for a day of engaging keynotes, interactive panel discussions, a fast paced pitch competition from tech startups and a virtual Exhibit Showcase.  This year's conference will explore how Data is impacting our lives personally and professionally.
Big data is the digital convergence of structured data found inside databases, and unstructured data flowing from new sources like social networks, mobile devices, sensors, RFID, smart meters and financial systems. Today, organizations can capture and analyze any data, regardless of what type, how much, or how fast it is moving, and make more informed decisions based on that information.
At NC TECH's 2020 State of Technology Conference, we will explore Data as a new natural resource for companies of all sizes and how it is impacting our lives personally and professionally. 
2020 Date and Time
July 23 + July 24
Virtual Event