NC TECH's News + Digital Content collection includes a compilation of press releases, pre-recorded webinar programming and e-communications from NC TECH and its members. Contact Rachel Kennedy for more information on e-communications, to submit news and discuss sponsorship opportunities.
NC TECH News + Media Releases
March 18, 2021 NC TECH announces Diversity + Inclusion in Tech Summit speakers, panelists and agenda. Read More
February 19, 2021 Pandemic in the Workplace: Making Sense of COVID-19 Vaccination Priorities, Role of Employers. Contributed Content from Brooks Raiford, WRAL TechWire, February 19, 2021 Read More
February 2, 2021 NC Politics in the News By Staff, JD Supra, February 2, 2021 Read More
January 27, 2021 'Never waste a good crisis:' Research exec tells leaders to think digital, digital, digital (WRALTechWire, Jason Parker) Read Here
January 28, 2021 Connecting workforce & town: How Cary rose to challenge of COVID with 'Anywhere Operations'. (WRALTechWire, Jason Parker) Read Here
January 29, 2021 Key Takeaways from Outlook for Tech (CharlotteInno, Elise Franco) Read Article
IT Job Trends Releses NC TECH commissions + releases research on the state's tech sector for the benefit of our members, a tool for economic development + a resource for the public. View the latest report here.
NC TECH Plugin Newsletters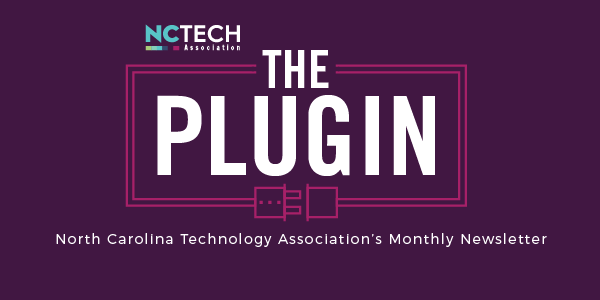 View NC TECH's most recent monthly Plugins. If you are interested in advertising within the newsletter with a personalized banner, please contact Rachel Kennedy.