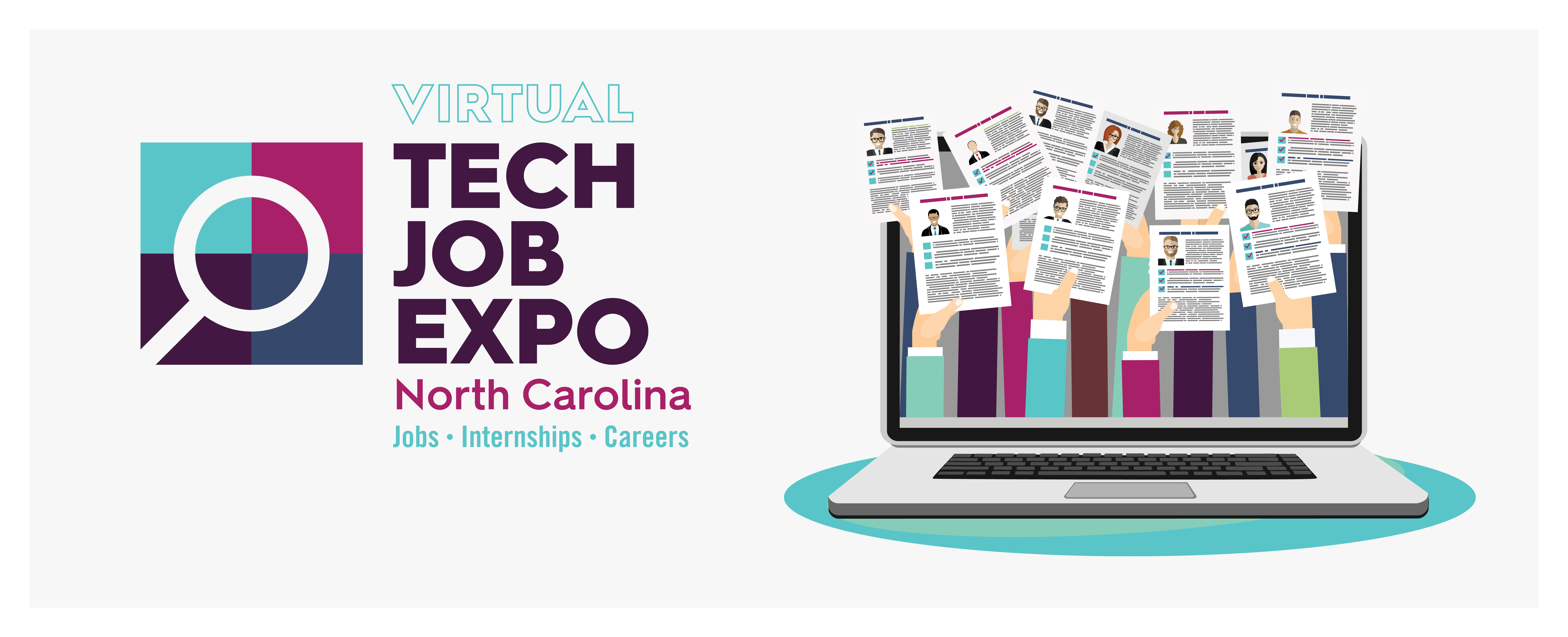 The EXPO provides an opportunity for employers to connect and network with those seeking tech jobs, internships and careers in tech. 
For employers seeking to expand their pipeline of tech talent, the EXPO is an efficient and cost effective solution to support their recruitment efforts. 
For candidates seeking to work in a tech role or to support a tech company/operation (finance, operations, sales, marketing), the EXPO is a great avenue in which to learn more about the tech employers in NC and job opportunities. Employers and candidates can participate online from anywhere, eliminating travel costs, while providing the opportunity for employers to screen and recruit applicants and candidates to explore North Carolina companies. 
If you have questions, contact Andrea Fleming to learn more. Click the upcoming dates to learn more about signing up for a booth or as a job seeker.


Tech Job Expo Date