January 03, 2022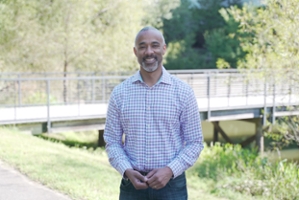 Five Steps for Incorporating DEI into your 2022 planning
Written by Kurt Merriweather 
Kurt Merriweather, Head of Products at The Diversity Movement and a Certified Diversity Executive (CDE), is an accomplished product strategist and marketing executive with a passion for helping leaders and organizations identify and implement growth strategies.
---
Diversity, equity, and inclusion (DEI) matters for organizations that want to create, maintain, or strengthen workplace excellence. The business case for DEI is clear, including increased profitability, broader innovation, more productivity, better retention, and higher overall employee satisfaction.  
Yet, many businesses are still failing to implement sustainable DEI strategies. Too many companies hope to solve the critical challenges facing employees, customers, and others with one-off programs, awareness-building training sessions, or simplistic compliance initiatives that reek of inauthenticity to an organization's most important stakeholders.  
Rather than continue to push the boulder uphill, organizations should view DEI programming as strategic and align these efforts with overall growth and operating strategies. When DEI is integrated into the core operations and value system of your business – its very heart and soul – then you have the components of sustainable and effective DEI work. Like other parts of your organization, DEI programs must be quantified, which then reveals its critical contribution to the bottom line.  
As you build budgets and set priorities for 2022, now is the time to plan for DEI initiatives that will generate success and a greater return on investment. In other words, today's planning will result in greater workplace excellence, measured by high performing teams that deliver better business outcomes.  
Here are five keys to get started:  
(1) Test Your Needs from the Top Down
In order to effectively measure the success of your DEI program, you need to identify the starting line. Otherwise, you simply can't establish a baseline from which to grow. To that end, The Diversity Movement has partnered with NCTECH, Racepoint Global, and Inclusion Analytics on a Diversity Benchmark Initiative in North Carolina for 2022.  
The Diversity Benchmark Initiative asks participating tech and tech-enabled companies and organizations to complete two core assessments that will involve everyone from C-suite executives to directors, managers, and frontline employees. The first assessment focuses on practices and procedures in order to capture relevant details about company demographics and policies, while the other seeks to understand the people and perceptions within your organization.  
The best news is that you can still register to be part of the Diversity Benchmark Initiative! Registration is open until Jan. 21, 2022. Check out all the details and register here. 
(2) Ask for Help
Once you've established an accurate baseline and set preliminary DEI goals, you may find the data reveals that you need outside assistance. An objective, external partner has many potential benefits, from bringing your DEI strategy to life to reinvigorating professional growth programs and initiatives that have grown stagnant. It's critical to recognize when you've gone as far as you can go alone.  
Remember: even the highest performing athletes, musicians, and artists have coaches and mentors that help them stay at the top. Culture is often difficult to shift, regardless of our best intentions. At this point in the process, many organizations realize they are facing a tangible lack of trust.  
Partnering with a strategy expert like The Diversity Movement can bring important objectivity and help create systems of accountability to ensure you meet your goals. A strong partner will provide the necessary resources — such as expertly curated content, digital training that fits into the flow of work, essential analytics, and other breakthroughs — required to build and maintain a strong DEI program.  
(3) Cultivate Diversity Champions
As you build your DEI strategy and begin to implement it into your workplace culture, your employees will be your strongest partners and your most powerful change agents. By empowering and involving them in the process, you can turn resistant learners into passionate and educated diversity champions who will model inclusive behavior and language and support diversity programming across the organization.  
A culture driven by diversity, equity and inclusion is part of every employee's job. Finding ways to tie DEI business outcomes directly to personal outcomes helps create buy-in among employees. These bottom line factors include connecting inclusive actions and DEI performance to raises, giving recognition and promotions to encourage inclusive workplace behavior, and rewarding team members who model inclusion.  
(4) Communicate your Goals, Successes, and Failures
Transparency builds trust, inspires confidence, and shows that you are working toward organizational change. Create a plan that conveys your commitment to DEI, the motivation behind your decisions, and the benefit to employees of a stronger, more equitable culture. Then, share it broadly across the organization. Every time you reach a goal or cross a milestone, communicate the moment with your full organization. Every small win is a moment to celebrate!  
There is no single method or path to success when it comes to creating workforce excellence. There may be stumbles along the way, but these aren't holes to cover and forget. Instead, view them as gaps to overcome. Employees will feel more encouraged by a DEI program if leaders are willing to admit there is still room to improve.  
No one believes in pretending all is perfect if it's really not. In fact, moments of vulnerability and truth might help employees more fully understand that DEI is a continuous process. All organizations face roadblocks – some they see, some they don't. At these critical junctures, resilient organizations realize that everyone's collective effort is the path to success.  
(5) Keep It Up
DEI is a journey, not a destination. Kicking off 2022 with benchmarks and planning to incorporate DEI into your business goals and strategy is a solid start, but not an end in itself.  
Here are a few items smart organizations are considering today:  
Investing in ongoing assessment, education, and communication
Setting measurable goals and communicating them across the organization
Leaning on invested, engaged leaders to drive success
Examining systems, processes, and procedures that might inhibit DEI success
Reviewing hiring processes, performance reviews, supply chains, marketing, and cultural expectations so business goals and diversity goals are one and the same 
Make 2022 the year that your organization drives toward workplace excellence via DEI initiatives that builds a stronger and more equitable culture. DEI is a vital business imperative for your stakeholders.  
Get started now by joining our 2022 Diversity Benchmark Initiative. Learn more and register here. 
---
Interested in submitting a piece for the NC TECH blog?
Visit our Marketing Toolkit page for a submission form. Questions? Contact Rachel Kennedy.