May 02, 2019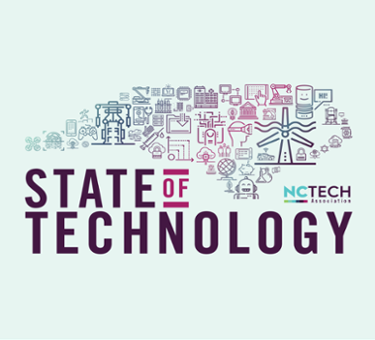 NC TECH announced the slate of startups that will compete as part of the Startup Showcase at the State of Technology Conference on May 10 at the Raleigh Convention Center.  Each startup gets 5 minutes on the ballroom stage to pitch their innovative solution in front of 600+ security, IT and business leaders.  
Conference attendees get to select the winning startup who will receive a prize package that includes cash and in-kind services.  The Startup Showcase is always a favorite component of the conference.
Below are spotlights on three of the participating startups. (The other three will be posted soon.) Learn more about the State of Technology event on May 10 here.
---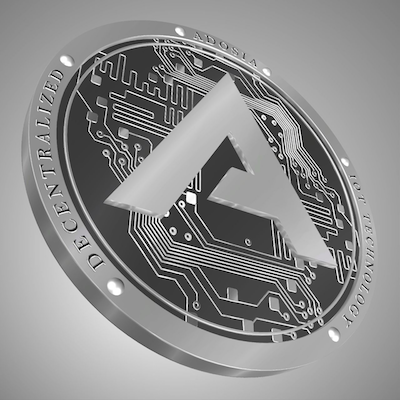 Tell us the background on how your startup was founded - what were the challenges you were faced with that prompted the idea to start your business?
Adosia began as an ad-tech company and pivoted into WiFi connected hardware and IoT applications as the ad-tech industry began consolidating. Our current IoT architecture leverages our high-speed ad delivery technology. We saw a very unique opportunity to leverage cryptocurrency in a way that incentivizes our users to create new opportunities within their communities.
The hardest challenge we've faced is coming to market self funded.
What do you love most about doing business in NC?
We like NC due to the large agricultural-tech economy here. There are many areas our technology can service, and NC makes a prime location to engage in product validation trials.
Adosia has the ability to stand out in NC as one of the only hardware manufacturing companies in the area. We are leaders in the blockchain space as well.
Can you share some unique or fun facts about your company? What makes your business stand out?
Adosia attempted an ICO in North Carolina last year which would have yielded 9 figure capital raise. We voluntarily met with NC regulators and subsequently voluntarily halted our ICO as we were believed to be in violation of securities law. Adosia attempted to work with NC regulators on a joint press release in attempt to secure a waiver from the state to use crypto with existing NC crowdfunding law - it would have forever changed the blockchain industry while inducing the next Silicon Valley right here in NC - cool stuff if it had of flown (joint press release was shot down by someone high up in the NC SoC office).
Adosia has now made it to market with our end-to-end IoT platform that lets anyone create custom WiFi systems in minutes - and we're aligning to release an incentive-driven cryptocurrency platform that secures IoT device profiles to blockchain while also enabling peer-to-peer marketplaces where Adosia hardware users can monetize their IP Data by selling their "perfected" IoT hardware configurations to other Adosia hardware users. This will create opportunities like YouTube did for content creators.
Adosia is named after the wolf Kyle raised.
What kind of technology trends have affected your company, and how has your company dealt with those trends?
Blockchain. The entire world raised billons of dollars and US startups were held back by their own government.
While our competitors burned through large budgets or carry significant legal risks from selling unregistered securities, we took the low road leveraging our agility and technical expertise to deliver a monetizing product.
What do you see for the future of your business?
We also envision manufacturing consumer-ready hardware that enables companion peer-to-peer data ecosystems where Adosia users actively promote their own projects as a business to monetize the device profiles they have perfected. For example, users customizing their hardware to grow the perfect tomatoes can sell those perfected data profiles to other users to use in their own hardware.
This is effectively user provided content for hardware operation.
Connect with Adosia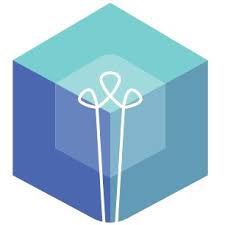 Tell us the background on how your startup was founded - what were the challenges you were faced with that prompted the idea to start your business?
The existing processes for obtaining traditional forms of intellectual property (IP) protection are intimidating, confusing, and unreasonably expensive. IdeaBlock is out to change all that. We are a software company that allows users to leverage blockchain technology to instantly protect any IP, forever, without spending a fortune.
After spending over a decade studying intellectual property (IP) law as a patent examiner, law student, and attorney in Washington, D.C., I realized that the majority of the complaints voiced by clients could be remedied by leveraging existing technology to automate processes that have been traditionally performed by assistants or high-priced attorneys themselves. The problem, of course, was that the institutions standing between these clients and the IP protection they desire - law firms and government agencies – are notoriously slow to incorporate new technology into their processes. This includes the tools that companies use to describe and catalogue the ideas they are producing. For decades, tech companies have relied on lab notebooks, internal emails and electronic filesystems, and date ink stamps on documents in an attempt to prove when an idea was created. Over the years, we have come to find that most judges are extremely wary of these traditional forms of "internal date stamping" to prove that the company had an idea at a certain time or that it disclosed the idea publicly. These legacy forms of evidence, which would have otherwise saved companies millions of dollars in legal fees and IP infringement damages during subsequent IP litigation, are more often than not thrown out of a lawsuit because judges simply cannot trust their authenticity: there was no way for a company to prove that they didn't fabricate a lab notebook or email printout on the eve of trial. I realized, however, that blockchain technology could completely change this paradigm and place the power of proof in the hands of IP producers.
I am familiar with not only the problems facing these companies, but also the technologies that IdeaBlock leverages to solve them. As my father led tech development teams at Cray Inc. and several supercomputing startups, cutting-edge technology was dinnertime conversation at our house (he taught me how to program in BASIC when I was seven or eight, mostly as a "digital babysitter" I have since come to find out). With this background, I have naturally kept up with the latest tech trends, which over the past five to ten years has increasingly included blockchain technology and its various implementations, starting of course with Bitcoin in the early 2010s. About 18 months ago, I realized that blockchain could be leveraged to mitigate the issues voiced by IP clients, which almost always involved money and time. Our software allows users to instantly upload descriptions of their ideas (and update past ideas with new features) and tether them to five independent publicly verified blockchains, all for pennies on the dollar compared to traditional forms of IP. For instance, the average cost of obtaining a single U.S. patent is now north of $60,000. In contrast, IdeaBlock has a free tier, and its paid tiers begin at $100/month. The cost savings paired with the instant reduction in potential legal exposure years down the line makes for a software solution to both the money and time problems voiced by many IP producers to date.
What do you love most about doing business in NC?
Though I grew up in the Midwest, my family moved to Raleigh as soon as I shipped out to MIT for college in 2001. Since then, North Carolina has been the place I have come home to—and has always felt like a warmer version of the Midwest, sharing its lifestyle and culture in many ways. As one of our long-time family friends once told me, "the South is just like the Midwest, 'cept y'all just talk funny." Knowing that it is a wonderful place to raise a family, my wife and I made the move to Raleigh five years ago from D.C. after having our first son and learning our second boy was on the way. The small-town feel mixed with the cutting-edge technology companies right in our backyard made the Triangle an easy choice for us. As a father and husband, I never feel like I need to sacrifice my work opportunities for the best interest of the family. Great schools, world-class research universities, Fortune 500 headquarters, top-shelf basketball – all within fifteen minutes from my living room. After spending time in almost every corner of the U.S., I can confidently say that North Carolina stands out as the place where a person can have it all.
Can you share some unique or fun facts about your company? What makes your business stand out?
Time is the most fundamental thread that runs through all intellectual property protection, regardless of country, regardless of whether the IP is a trademark, copyright, patent, or trade secret. No matter what you are expecting to protect, you ultimately must be able to establish that you were the first to think of (and sometimes, announce publicly) that idea. To the best of our knowledge, IdeaBlock is the first product that allows users to irrefutably prove that they were first to have a particular idea and subsequently manage that IP to help them shield their business assets against future third-party IP challenges. For this reason, we think we are pretty unique and powerful compared to the other business software currently on the market.
Also, although the term usually evokes images of long-running local hardware stores or greasy-spoons on Main Street and not early-stage software ventures, IdeaBlock is truly a family company. The team is small and includes my father Kitrick Sheets, an active advisor regarding our system architecture and the other named inventor on our pending patent application, Evan Sheets, my younger brother and outside general counsel, Tony Simon, my best friend from childhood and head of business strategy, and Rob DiDomenico, a long-time personal and family friend who also heads our marketing and sales efforts. Our initial funding round came exclusively from three of my uncles. I am well aware of the age-old warning against mixing business and family, but at the end of the day, I feel much more comfortable building something special with people I have been through thick and thin with over the years than a group of people who are not emotionally invested from the outset. I think that everyone on our team would agree that "trustlessness" ends at the blockchains we use to protect our clients' IP.
What kind of technology trends have affected your company, and how has your company dealt with those trends?
Though we are still in our first year, we have seen the business world's perception of blockchain technologies change dramatically. Following a sudden rise and subsequent correction in the price of Bitcoin in December 2017, we saw many companies go from bullish on blockchain in early 2018 to taking a more measured approach in the third and fourth quarters of 2018. In the last few months, however, we are seeing companies warm to products that implement blockchain, whether to securitize their assets using native tokens, secure their data, and harden compliance procedures. We are confident that blockchain-backed IP protection will be the next item added to this constantly expanding list. When we are in the midst of the volatility concerning blockchain or any other "trend" in technology, we focus on our product and its business value. At the end of the day, our goal is to provide value to our clients, not to be trendy.
What do you see for the future of your business?
We see IdeaBlock becoming a necessary tool for any company or individual that produces IP. As companies and individuals continue use our recently released beta version, we believe we will find our users attesting to IdeaBlock's utility and impact on their bottom-line. We see companies that do not currently protect their ideas due to the high cost of traditional IP protection coming on board to have a baseline level of insurance for their business assets, we see companies that have a history of protecting their ideas using IdeaBlock to limit their exposure for "blind spots" in the traditional IP systems and to protect ideas that would have previously remained on the cutting room floor. Eventually, we plan on integrating features such as legal department approval mechanisms for corporations to seamlessly integrate IdeaBlock into existing IP processes at companies of any size and to utilize machine learning and AI tools to provide predictive market reports for those in the financial and consulting industries.
Connect with IdeaBlock