August 09, 2023 - August 10, 2023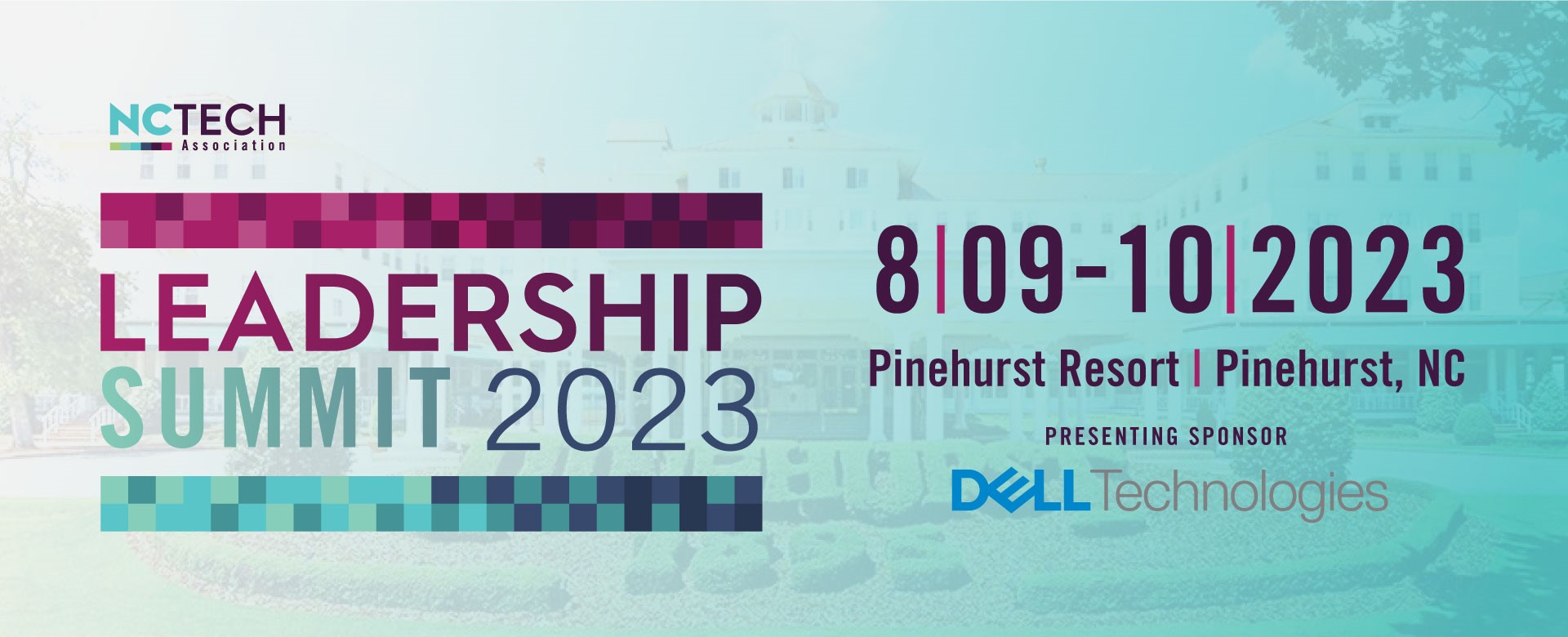 #NCTECHLeadership
An annual favorite, the Leadership Summit is hosted by NC TECH along with its Board of Directors and Advisors. Geared towards executives, this summit provides the opportunity to hear from some of the tech sector's influential leaders on variety of topics, from talent to transformation, through both structured discussions and more informal networking and engagement opportunities. Attendance is capped at 200. 
Stay tuned for more information on the 2023 theme, agenda and speakers. 
When
Wednesday, August 9 | 5:00 PM – 10:30 PM
Thursday, August 10 | 9:00 AM - 2:30 PM
where
Pinehurst Resort
80 Carolina Vista Drive
Pinehurst, NC  28374
Registration
Conference Registration (Members-Only)
Sponsorship
Interested in sponsoring the Leadership Summit? Contact Tracy Sternberg to learn more.