#nctechawards

The NC TECH Awards, our largest event of the year, brings together leaders from technology, business, education, and government to celebrate growth, innovation, and leadership in the State's vibrant tech sector.
It's an evening of networking and celebration to recognize tech companies, the use of tech and leaders for their achievements. This event, with presenting sponsor Cherry Bekaert, is the only statewide tech awards gala, and includes a reception, dinner and awards ceremony. 
2023 Winners Announced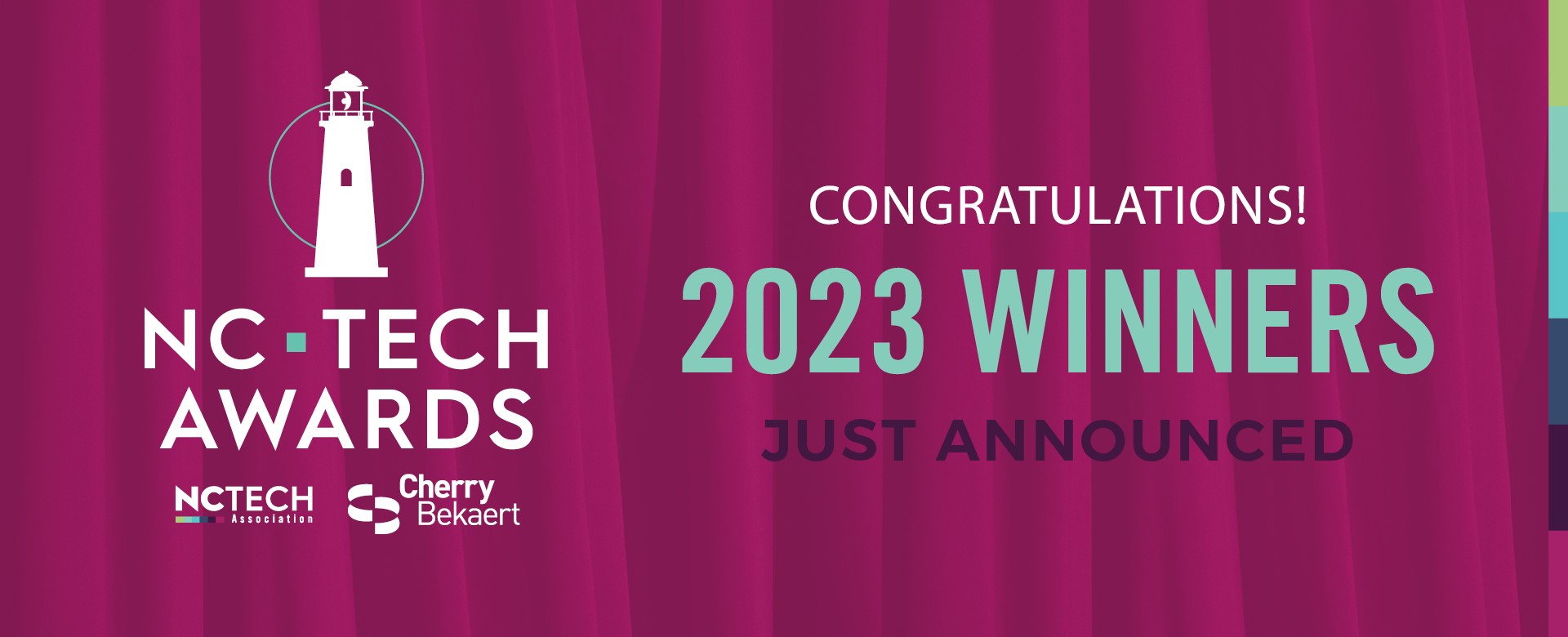 NC TECH has announced the winners and finalists for all of its award categories.
Sponsorship
Interested in sponsoring future events? Contact Tracy Sternberg to learn more.


---
Thank You Sponsors
PRESENTING 

Table Sponsors
Ablr
Aligned Technology Group
Aprio
Athian
Bandwidth
Circ
Clinispan Health
Co-Founders Capital
commercetools
Debtbook
Deloitte
Enact Mortgage Inusrance
Fayetteville Tech
FlexGen
Givebacks
Government of Victoria
Hays
Jim Roberts - WALE
Launch Labs
Levitate
MCNC
Medicom Technologies
NC Community College Sytem
NC Department of Administration
NCDIT
Netsertive
OpiAid
Pairwise
Pendo
Peoplelogic
Proficiency
PRTI
Quinsite
Railinc
RapidScale

REEDS Jewelers
Stern Security
TARGAN
TierPoint
Toshiba
UNC Health
Varonis
Wake County