December 07, 2022 - December 09, 2022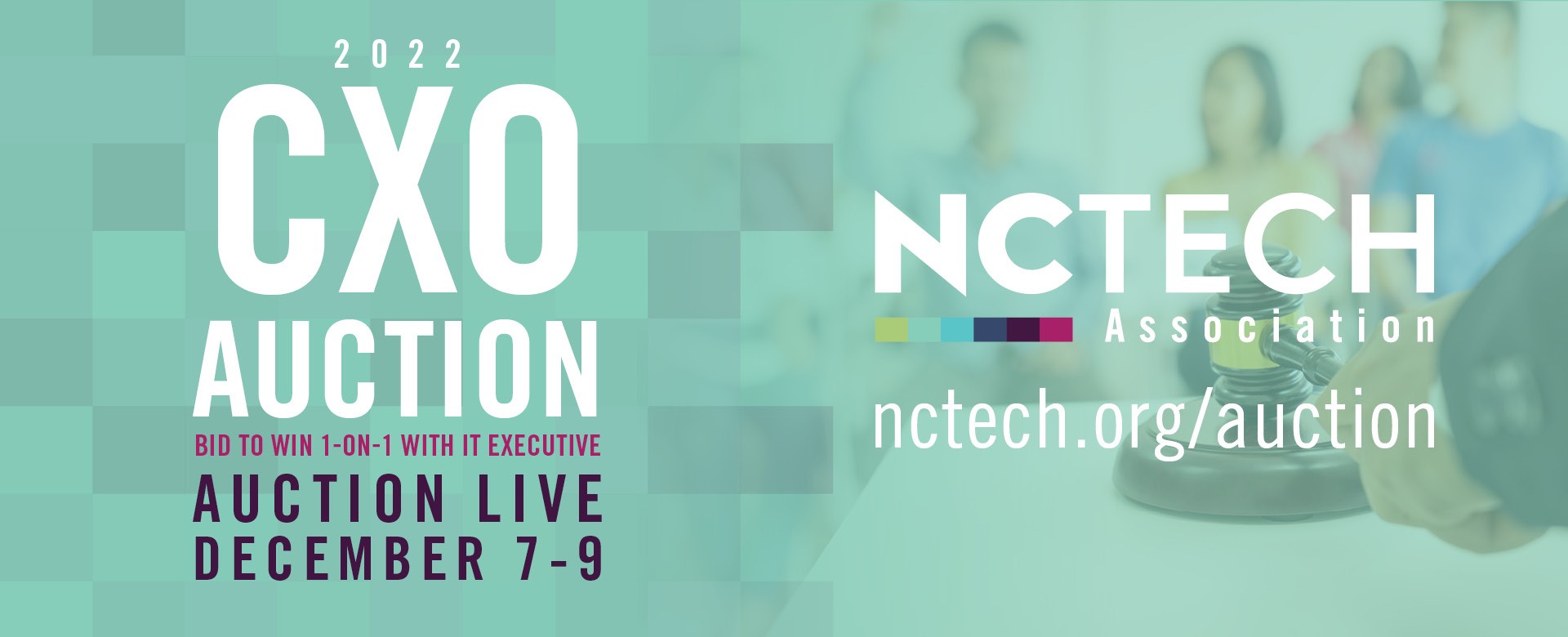 NC TECH will host an online auction where winning bidders get the opportunity to meet with a CXO (featuring CIOs CISOs and other CXOs) in an exclusive, mutually agreeable one-on-one meeting. These personal introductions are valuable tools to help grow your business and gain insights from senior tech leaders.
The Online Auction supports NC TECH's statewide efforts including our Founder's Scholarship to support young women embarking on an engineering and/or technology related degree at a North Carolina accredited higher education institution. (CLICK HERE for more information.) 
For each CXO, areas of projected spend for 2023 will be highlighted on the auction site within their profile. We are currently at a total collective spend of $3.6 billion. 
Who Can Participate / Register to Bid
The auction site is now open for bidders to register and view all the available CXOs and their information. Registration is free, but required. Bidding will open on Wednesday, December 7 at 12 PM and close Friday, December 9 at 12 PM.

Only NC TECH members can participate in the auction. Click here to see if your company is a member. Interested in joining NC TECH? Contact our membership team at 919.856.0393 or membership@nctech.org
Participating Executives to date