NC TECH Betsy y. Justus FOUNDERS SCHOLARSHIP
The Betsy Y. Justus NC TECH Founders Scholarship was established in memory of NC TECH's founding CEO. Following her passing in the summer of 2011, NC TECH launched a scholarship to support young women in North Carolina who are pursuing an academic and career path in the areas of Technology or Engineering.  Every year, two students will be selected to receive the $4,000 scholarship ($1,000 per year) and a personal computer provided by Lenovo.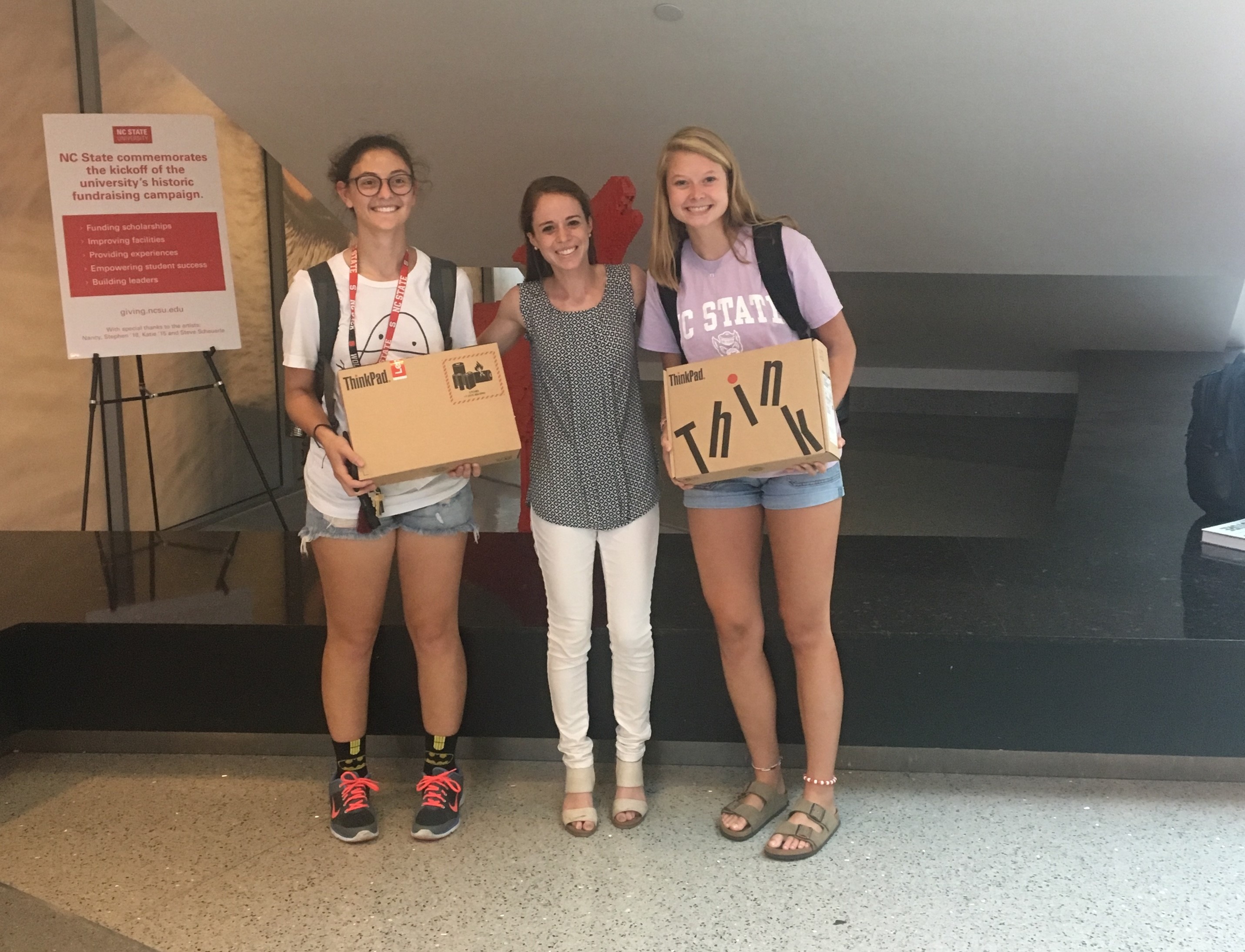 The submission period has ended. 
ELIGIBILITY
Rising female college freshman, re-entry or transfer student, enrolling for undergraduate course work at an accredited institution of higher learning located in North Carolina.  Must qualify for North Carolina resident status for tuition purposes.
Cumulative grade point average of at least 3.0 on a 4.0 scale.
Must declare a technology or engineering major or demonstrated interest in pursuing technology and/ or engineering.
APPLICATION PROCESS
A Complete applications includes:
Application + Essay Questions 
Transcript (Note: Transcripts to be sent directly to NC TECH by your current/most recent academic institution, or if sent by the applicant, must be sent in a sealed envelope and stamped or signed by school official across the seal.)
Proof of Acceptance (Note: Applicants must provide acceptance as a rising freshman, re-entry or transfer student at an accredited institution of higher education in North Carolina).
Letter of Recommendation (Note: Applicant must have faculty member, academic advisor, or a community leader who can attest to the applicant's capabilities submit a recommendation letter directly to NC TECH, or if sent by the applicant, must be in a sealed envelope and signed by writer across the seal.
MEET OUR 2018 SCHOLARSHIP RECIPIENTS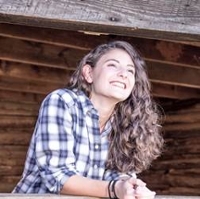 Grace Rudiak
Hometown: Raleigh, NC
University: NC State University
Major: Computer Engineering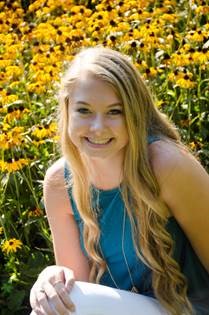 Madilyn Rhoney
Hometown: Randleman, NC
University: NC State University
Major: Engineering
MEET OUR 2017 SCHOLARSHIP RECIPIENTS
Rachel Jacobson

Rachel Jacobson graduated as the salutatorian of her class at Clayton High School. During her time in high school she was involved in National Honor Society and Interact Club. She was an active participant and Secretary of the Environmental Club where she was able to serve her school with projects such as a recycling program, Adopt-a-Highway, and regular campus clean ups. As a member of the Technology Student Association she competed at the state conference in the Biotechnology Design event. Rachel researched many topics, including protein crystallization in space and arbovirus vaccine technology with the assistance of NC State professor, Dr. Dennis Brown. For her coursework in AP and Project Lead The Way, she was awarded the AP + PLTW Student Achievement in the engineering pathway. Outside of school, Junior Civitan allowed her to give back to a larger community through things like delivering supplies to a children's home, building Lending Libraries, collecting linens for domestic abuse victims, and volunteering at the NC Special Olympics. She also enjoyed volunteering at Gabriel Manor Assisted Living Home, where she spent time crafting, talking with, and learning from the residents. She has participated in competitive dance for 9 years, and in November 2015 she completed the program to become a Certified Clogging Instructor.
Rachel attends North Carolina State University where she is majoring in general engineering. In the future she hopes to be part of an engineering firm where she can contribute to the improvement of women's representation in STEM jobs. 
Anna Mattapallil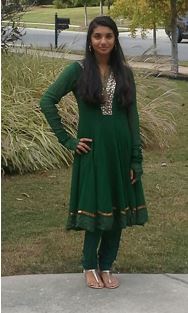 Anna Mattapallil, from Matthews, North Carolina, graduated from Providence High School as an AP Scholar and Commended Student in the National Merit Scholarship program, awarded for showing exceptional academic promise. Anna was a member of the Speech & Debate team and was awarded MVP as Captain of the Women's Varsity Tennis Team. She was also an Environmental Engineering research intern at UNC Charlotte and is currently a children's ministry intern at her church, Forest Hill in Ballantyne. Anna plans to major in Civil Engineering at North Carolina State University. Upon graduating college, she hopes to work in water distribution and filtration.