December 02, 2020 - December 04, 2020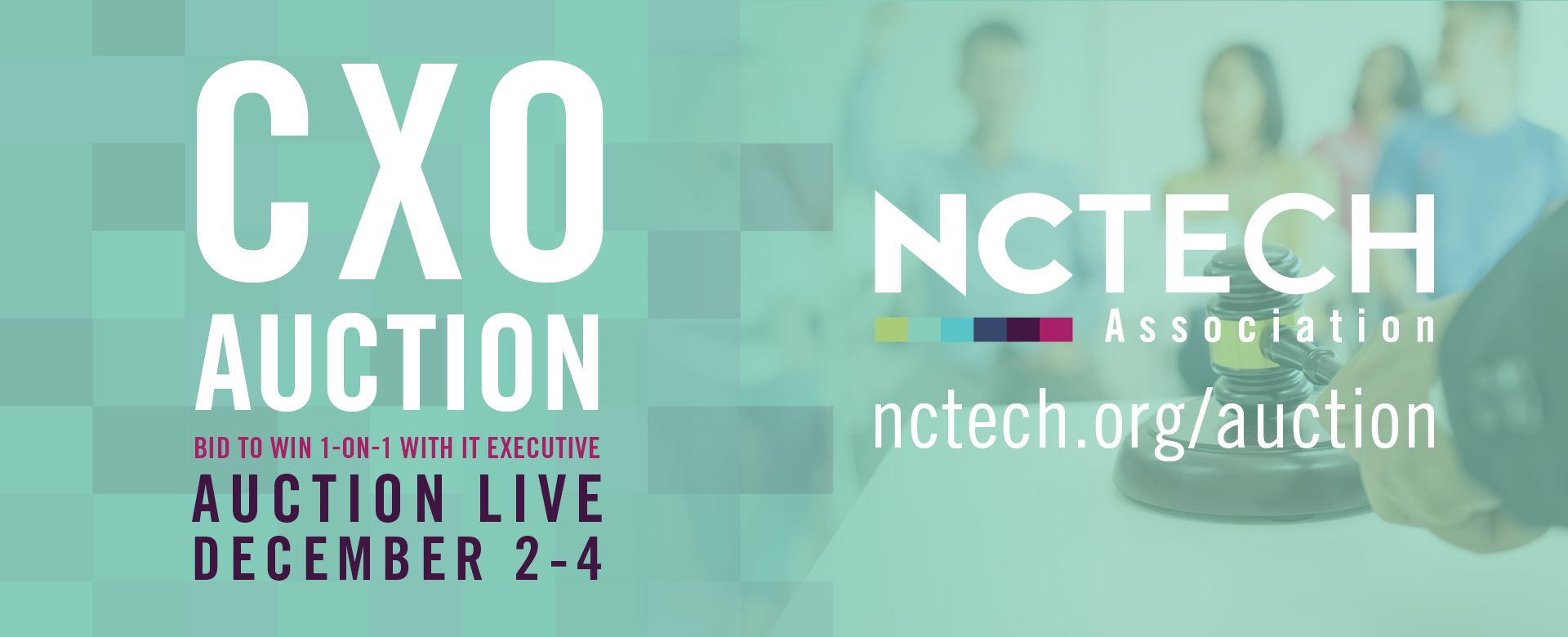 NC TEC Hhosted a unique online fundraiser where the winning bidder gets the opportunity to meet with a CXO (featuring CIOs, CISOs and Tech CEOs) in an exclusive, mutually agreeable one-on-one virtual or in-person meeting. These personal introductions are valuable tools to help grow your business, and gain critical insight from seasoned leaders who may otherwise not be available to you and your company.
The Online Auction supports NC TECH's statewide efforts including our Founder's Scholarship to support young women embarking on an engineering and/or technology related degree at a North Carolina accredited higher education institution. (CLICK HERE for more information.) 
Date and Time
The Auction is now closed.
Thank You To The Participating Executives