#TECH4GOODNC
Having great products, stellar services and a strong balance sheet are no longer enough for companies to attract today's audiences and deliver long-term, sustainable value. To become the kind of brand that captures hearts and minds, every company in every industry needs to have a corporate purpose. This is today's business imperative and clarion call.
Companies that embrace this purpose-driven approach will deliver a more authentic form of marketing, as meaningful narratives around their purposeful work will naturally appeal to the values of their core audiences. This has particular appeal to millennials, the largest generation in the workforce accounting for $1 trillion in US spending who choose to work for and buy from companies that strive to have a positive impact on the world.
Join this session – moderated by Larry Weber, tech PR entrepreneur and author of "Authentic Marketing: How to Capture Hearts and Minds through the Power of Purpose" – to learn how companies from a variety of industries are using technology to address a higher purpose that helps people and our planet, and the positive outcomes they're experiencing as a result.
When
Friday, December 13
8:15 am until 10:30 am
Where
Research Triangle Foundation
12 Davis Drive
RTP, NC  27709
Agenda
8:15-9 AM | 

Registration + Networking
9-9:15 AM | Welcome + Introductions
9:15-9:30 AM: Keynote Presentation - Authentic Marketing: How to Capture Hearts and Minds through the Power of Purpose. Presenter: Larry Weber, Chairman + CEO – Racepoint Global
9:30-10:30 AM | Panel Discussion – Tech for Good (See panelists below)
Speaker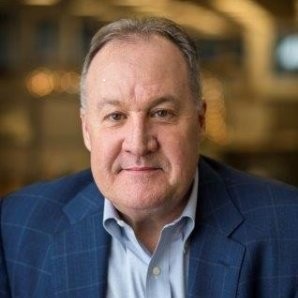 Speaker + Panel Moderator
Larry Weber
Chariman + CEO
Racepoint Global
Larry Weber is a globally known expert on public relations and marketing services who founded multiple successful public relations and interactive marketing agencies, including Weber Shandwick and Racepoint Global. As a frequent thought leader, Larry's current focus is on how this marriage of technology and marketing has created a powerful platform for authentic marketing across paid, earned and owned channels, further advancing the evolution of the discipline. This idea was captured in Larry's sixth and most recent book, Authentic Marketing (published by John Wiley & Sons in January 2019), discusses the need for all companies to have a corporate purpose in order to capture the hearts and minds of today's audiences.
Panelists
Registration
This event is open, and FREE, to NC TECH members. Non-Member Registration Fee:  $25
NOT A MEMBER 
Interested in membership? Contact Carol Zimmerman to learn more about membership and join today! To see if your company is a member, view the NC TECH Membership Directory.
FINE PRINT
All registrations to NC TECH events are final and non-refundable.  Refunds will only be offered if the event is canceled.  Registrations are transferable to another qualified guest.  Please contact NC TECH at 919.856.0393 to request such a transfer.
Sponsorship
Become a Tech for Good Supporter ($500) with benefits to include: logo recognition on event page, verbal recognition, logo on placards at the event and option to have a display table.  
Interested in sponsoring the Tech for Good event? Contact Tracy Sternberg.
Thank You Sponsors