Conventional tools only combat known attacks. As our world becomes more and more complex, multiple variables contribute to an increasing number of breaches. The incredible increasing volume of data. Outsourced Managed Security Service Providers (MSSP) Operations are mostly failing at preventing breaches. Alert Overload. Lack of Security Professionals. Lack of subscribing to and managing environments to a Security Framework. Average time to fully contain a breach is lengthening. The cost of a breach remains very expensive. The length of time to identify a breach is barely improving. Efficacy of Conventional Security tools averages only 85%. Almost every company needs more money for cybersecurity but won't get it.

For each of the above challenges there are new approaches that need to be understood and potentially leveraged to reduce risk. We'll discuss these issues and how we can leverage the latest advances in AI/ML to turn this trend around.
Who Should Attend
CIO, CTO, CISO, VP IT, VP Infrastructure, CFO
About the Presenter
Pete Nicoletti
Chief Data Officer – Cybraics
Pete Nicoletti is the current Chief Data Officer at Cybraics, a cutting edge AI/ML based tool in the Managed Detection and Response space, with global responsibility for Systems Engineering and Analyst Relations. With 31+ years of progressive responsibility across the entire spectrum of security technologies, Pete's former roles include CISO of Hertz Rent-a-Car,, CISO of Virtustream and VP of Security Engineering at Terremark/Verizon.

Credentials include: CCSK, CISA, CISSP, SANS GIAC, FCNSP, CCSE

In 2017, Pete was selected as a "Top 100 Global Chief Security Officers" by Hot Topics Magazine.

Pete's cloud security deployments and designs have been rated by Gartner as #1 and #2 in the world and he literally "wrote the book" on secure cloud reference designs as published in Intel Press: "Building the Infrastructure for Cloud Security: A Solutions View."
About the Company
Pyramid Consulting Solutions Security Practice was launched to support our client's continued journey regarding product development, engineering design, project implementation and operation of information technology, developing roadmaps across multiple frameworks, IaaS/SaaS/PaaS, cloud, data center operations, the entire spectrum of security technologies, compliance frameworks and Global Security Deployments and Operations.

Cybraics, headquartered in Atlanta, GA and 4 years old, has the most Advanced Cybersecurity AI and ML Threat Detection available for commercial use. Secure your enterprise now and future-proof your cloud investment with nLighten, Cybraics' security platform. Using AI, nLighten rapidly learns your environment and finds known, unknown, and advanced threats, alerting your security team to the most critical cases. With our intuitive interface, you can enable your team to work with increased speed and efficiency, while reducing false positives to less than 5%. With numerous customer success examples, in both the commercial and government sectors, Cybraics is the proven platform to address your organizations security needs.

Additional Info:
The nLighten platform was developed from a 6-year DARPA program called Nexus7. The purpose of that program was to support the war on terrorism by bringing in big data from all around the world, structured and unstructured, and create highly sophisticated analytics that would analyze that data and identify financial supporters of terrorism, and insurgent behaviors.
Host Sponsor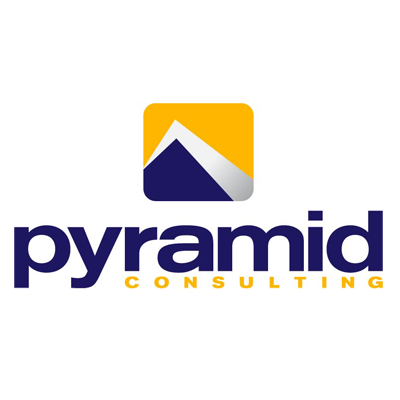 DATE AND TIME
Thursday, July 11
11:30 am – 1:00 pm
Registration & Lunch
11:30 am – 12:00 pm 
 
Program
12:00 pm -1:00 pm
LOCATION
Packard Place
222 South Church Street
Suite 100
Charlotte, NC  28202
Map & Directions
PARKING
There is a parking deck attached to Packard Place and limited parking on the street.
Registration
NC TECH Members and non-members can participate in this event. 
The program requires a $10 registration fee to attend (lunch included). Space is limited to two people per member company/organization, please. NC TECH reserves the right to cancel your registration if you don't meet the attendee requirements outlined above. Questions about registration? Contact Mary Smith, Events Manager, at (919) 890-0772.

To see if your company is a member, view NC TECH member directory.

Contact Carol Zimmerman to learn more about membership and join today!


REGISTER 

FINE PRINT
All registrations to NC TECH events are final and non-refundable.  Refunds will only be offered if the event is canceled.  Registrations are transferable to another qualified guest.  Please contact NC TECH at 919.856.0393 to request such a transfer.