June 12, 2023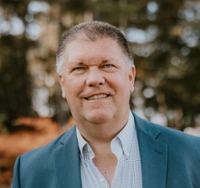 Wayne Hippo
PS Solutions
Alma Mater: Penn State / GWU National Law Center; B.S. Finance / J.D.
About PS Solutions: A Cultivated Mindset is an Award-winning Technology solutions firm focusing on SaaS, mobile applications, and creative brands. We enjoy helping solve human problems with innovative technology. We are here to help you build a better future.
What makes you excited to go to work each day?
My biggest reward is getting a problem solved for a client. Throughout my career, my biggest motivator has always been helping people get through difficult problems by finding solutions to remove barriers and improve lives. It's especially rewarding in the software and technology-related business sectors because most of our clients are counting on technology to improve their lives and/or business operations. They've often been disappointed by previous efforts, so when we can come in and "right the ship" it's especially rewarding.
What would people be surprised to learn about you?
I'm a soccer fanatic. I've been fortunate to see some amazing games at the club and international levels. I've attended five UEFA Champions League Finals (Munich, London, Lisbon, Berlin & Milan), and a World Cup Final (Berlin). I've been an ardent supporter of FC Bayern Munich for over 20 years.
Why are you involved with NC TECH and what's your favorite activity or event?
NC Tech gives me the opportunity to meet other owners and leaders in the Technology community throughout North Carolina. As NC emerges as a national leader in technological innovation, NC Tech allows us to meet and exchange information with the state's best and brightest talent.
My favorite event is the annual Leadership Summit.
What's your favorite hidden gem in North Carolina?
It's hard to call any of these "hidden" but my answer would be the smaller towns scattered in the mountains near the Appalachian Trail: Cashiers, Boone, Banner Elk, Blowing Rock, just to name a few.
There is so much entertainment available these days - give us a recommendation for a favorite television or podcast series.
My favorite Podcast is "How I Built This" with Guy Raz. Each week Raz conducts a well-researched and comprehensive interview with the founders of many amazing business start-ups, revealing all of the trials and issues they surmounted on their way to success. It's full of remarkable stories, amazing people and reinforces the message that "overnight success" takes years of hard work and problem-solving. The entrepreneurs reveal their moments of doubt and failure as well as their insights on how they found success.
---
Interested in submitting a piece for the NC TECH blog?
The Take 5 series features brief 5 question interviews with leaders who are making an impact within their organization and in the community. The interviews are shared in the monthly e-newsletter, blog and through social media.
Visit our Marketing Toolkit page for a submission form. Questions? Contact Rachel Kennedy.