January 16, 2023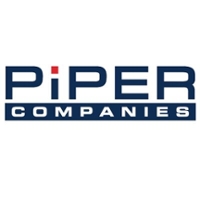 Piper Companies is an elite staffing and human capital solutions firm specializing in information technology, life sciences, and clinical solutions. With a proven track record of delivering high quality talent, managed services, and consulting, we help our clients build high performing teams and drive long-term value. Our rigorous customer engagement process assures results in addressing a variety of people-centered challenges, whether it is helping teams reach maximum performance through comprehensive managed services, directly recruiting permanent employees, or staffing projects on a contract or contract-to-hire basis. When the need is sudden and critical, we specialize in identifying and onboarding the most qualified people in a rapid fashion.
Give us your organization's quick origin story.
Since company inception in 2011, we have been committed to developing collaborative partnerships with the clients and consultants we serve. It is at the core of our business to support our clients in building high-performing teams while connecting premier talent with exceptional opportunities. We augment our solutions with a unique program management methodology that allows us to deliver measurable results and a predictable hiring experience for both clients and candidates. Our services extend nationwide with physical office locations in Mclean, VA; Raleigh, NC; Columbia, MD; Conshohocken, PA; Charlotte, NC.
What problem(s) are you currently solving for your customers?
We are currently partnered with hundreds of clients throughout North Carolina helping them to bridge the gap for their technical recruitment challenges. With the demand for talent at an all-time high, our extensive candidate pipelines allow us provide our clients with a quick, but effective solution to their talent shortage. At the end of the day, we provide the talent so businesses can stay current and find themselves successfully meeting tomorrows challenges, maximizing their investments, and driving business growth.
Tell us about some future plans for your organization.
Over the past decade, Piper Companies has grown 40% year over year, and we have done this by providing our customers and consultants with consistent white glove service. We are currently hyper focuses on developing long lasting, fruitful relationships in the Charlotte market, and to become a well branded partner for clients in and around the city.
Why is North Carolina a great place to do business?
We have had a presence in Raleigh since we started the company, and that office is commonly referred to as HQ2. North Carolina has always offered a great clientele and we never hesitated when we decided that our next new brick and mortar office would be in Charlotte. Piper Companies has deep roots in North Carolina and love working alongside the hundreds of clients we currently service. We are excited to expand our footprint here, and continue to provide a best in class service to new customers.
How can NC TECH members get involved with your company?
NC TECH has been an amazing opportunity for us to meet great people in our new Charlotte market. We are looking to continue to network and build strong relationships within NC TECH's membership. If you are interested in learning more about how we engage with our clients and consultants, please reach out directly for an exploratory meeting.
---
Interested in submitting a piece for the NC TECH blog?
The Take 5 series features brief 5 question interviews with leaders who are making an impact within their organization and in the community. The interviews are shared in the monthly e-newsletter, blog and through social media.
Visit our Marketing Toolkit page for a submission form. Questions? Contact Rachel Kennedy.