June 12, 2023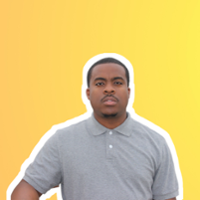 Patrick Hill
A Cultivated Mindset
Alma Mater: UNC Charlotte, Masters of IT
About A Cultivated Mindset: A Cultivated Mindset is an Award-winning Technology solutions firm focusing on SaaS, mobile applications, and creative brands. We enjoy helping solve human problems with innovative technology. We are here to help you build a better future.
What makes you excited to go to work each day?
Working on technology-driven projects motivates me every single day. In addition to taking on new and exciting projects, I thrive on finding creative solutions to complex problems. 
What would people be surprised to learn about you? 
Participating in a variety of local basketball organizations as a volunteer coach. I am driven to have a positive impact on other organizations and society as a whole. A major motivation for basketball is the idea that it can help others create a better future for themselves. 
Why are you involved with NC TECH and what's your favorite activity or event? 
It is primarily because of the exciting opportunity to collaborate with other professionals and learn from them. Working with diverse groups of people to achieve common goals and exchange ideas is very important to me. 
If you were a character from the fictional world (movies, shows, books) who would you be and why? 
Mando from the "Mandalorian" because he keeps it simple - "This the Way." 
There is so much entertainment available these days - give us a recommendation for a favorite television or podcast series. 
One of the best podcasts is the Out and About series on Disctopia. It explores the rigorous steps of self-identity in the culturally conservative south.
---
Interested in submitting a piece for the NC TECH blog?
New in 2022, The Take 5 series features brief 5 question interviews with leaders who are making an impact within their organization and in the community. The interviews are shared in the monthly e-newsletter, blog and through social media.
Visit our Marketing Toolkit page for a submission form. Questions? Contact Rachel Kennedy.