September 18, 2023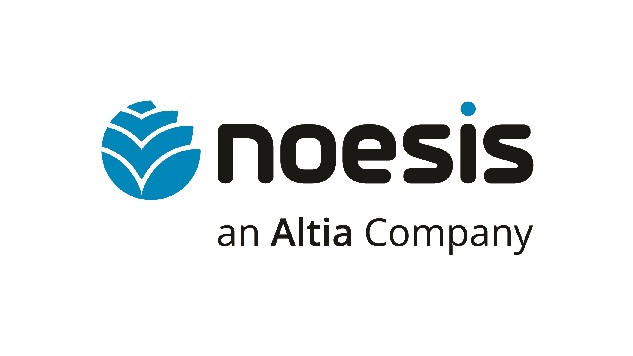 Noesis is an international tech consulting company with +25 years of experience offering solutions to support companies' businesses and digital transformation.
Noesis has an extensive IT services portfolio working in several areas such as IT Ops& Infrastructure, Cloud & Security, Enterprise Solutions, Low-Code Solutions, Data Analytics & AI, DevOps & Automation, Quality Management, Enterprise Application Integration, and Professional Services.
The company has +1000 highly specialized talents, operating in six countries: Portugal, Spain, the Netherlands, Brazil, Ireland, and the US.
Noesis is part of Altia Group, listed on the Spanish BME Growth stock market, with over 3,500 professionals operating in 7 countries and over 20 locations.
What problem(s) are you currently solving for your customers?
Noesis is a system integrator with an extensive IT Services portfolio that allows us to tackle the main Digital Transformation challenges that companies face.
We operate under the motto: "Helping your business grow faster," and we embrace that mission! We want to help companies and businesses to thrive using the best that technology can offer.
We've been working with several of our US Customers, helping them improve their efficiency and operation in different areas, from Customer Experience, Data Analytics, Automation, or Artificial Intelligence to Low-Code development.
Tell us about some future plans for your organization.
We are a global company founded in Europe 25 years ago, with offices in 6 countries across the globe and established in the US in 2017.
The US market is significant for us and our future growth.
During the past five years, we have been developing projects and providing services in the US using a Nearshore framework (most of our resources are based in Europe and Brazil, and we provide services to our US customers remotely).
Our plans for the future are to move forward to a Hybrid approach, having technical teams both nearshore and onshore (based in Raleigh).
This hybrid approach will add significant value to our customers as we can combine great expertise with proximity, providing high-quality services and ensuring that our customers benefit from a skillful talent pool, regardless of location.
Why is North Carolina a great place to do business?
We chose Raleigh and North Carolina to establish our US Headquarters primarily because of its vibrant IT/Tech Ecosystem.
We were thrilled to learn about the Triangle and Raleigh's fast-paced growth during our research.
Also, having an exciting set of Universities offering many technological courses and formation will allow us to source and hire local tech resources.
We have established conversations with NC State, and we're starting an apprenticeship program with Wake Tech.
We are very excited about welcoming new talents to our team!
How can NC TECH members get involved with your company?
By contacting me and following our company online and on Social Media!
We joined NC Tech in 2023 and sponsored the NC State of Tech event last June, and we're planning to strengthen our partnership with NC Tech in 2024.
We will definitely attend and sponsor some NC Tech initiatives and are thrilled to get the chance to meet other members and get involved in the Tech community.
---
Interested in submitting a piece for the NC TECH blog?
The Take 5 series features brief 5 question interviews with leaders who are making an impact within their organization and in the community. The interviews are shared in the monthly e-newsletter, blog and through social media.
Visit our Marketing Toolkit page for a submission form. Questions? Contact Rachel Kennedy.