April 28, 2023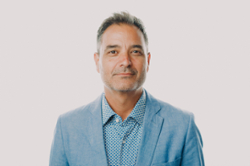 Written By
Bob Osmond
President, Racepoint Global
How do you create an employee-first workplace?  A business where employees are treated as respectfully as customers? The answer is by using inclusive communications in all interactions, from top to bottom. 
NCTECH hosted a webinar discussing inclusive communications with Kurt Merriweather, co-founder of The Diversity Movement (TDM); Dana Calder, senior vice president of people operations at Spreedly; and me.  The three of us discussed a framework that HR and DEI leaders can deploy to ensure inclusive communications—and consequently to help their companies thrive.  
Gain buy-in from key stakeholders. Most business owners and leaders think about things in terms of opportunity cost. Doing more of one thing means doing less of another. That can lead to a false equivalency that focusing in on things such as DEI initiatives and more inclusive communications means other tasks are falling through the cracks. 
Nothing could be further from the truth.  Of course, there is a moral imperative to create more inclusive communications in the workplace. But by speaking the language of the C-Suite or business owner, HR and DEI professionals can clearly show the business imperative behind their work. For example, Accordant Advisors, a company that helps organizations deepen stakeholder engagement, points to a range of research that suggests more diverse, equitable, and inclusive workplaces deliver 70% higher growth, 36% better profitability, and are 75% faster to market. 
Build capacity: creating authentic progress from the inside out. There's a temptation to see other companies' successes with DEI and want to dive right in. But without first completing the internal work — getting buy-in, identifying the areas requiring attention — your values won't stand up externally. Sometimes they won't even stand up internally if your stakeholders don't believe that gathering data about employees' experience will help move the company ahead in the marketplace. 
But, for companies like Spreedly that invest in creating an inclusive workplace, employees feel successful. And customers notice that. According to Spreedly's Dana Calder, that "creates a level of harmony within the organization where employees feel like they're seen, they're heard, and we're taking care of them and growing [their potential.]" 
Then consider that employees in companies with a commitment to DEI and inclusive communications are more likely to want to come to work, more likely to take pride in their work, and more likely to stay longer.  Suddenly, you see how a top-level investment inside the company pays off outside the company, as well.  Because happy, long-term employees build deeper relationships with customers and save their employer money.  Calder says, "we're [always] thinking about retention and keeping an eye on turnover because of the cost to the business." 
Share key moments to connect with teams. When you're creating change, it's important to use mile markers to delineate where you've come from and to demonstrate progress on the journey. 
Per Ragan: Nearly 70% of leaders think they're aligned with their employees, but only 44% of employees agree. That gap is a barrier to success. And the only way to close that gap is through communication. 
TDM's Kurt Merriweather noted, "it's important to build programming around education, but that education needs to drive a conversation. And the reason that conversation needs to happen is that's where transformation occurs in an organization." 
That means a company must be clear about more abstract ideas like "values" and "behaviors" that enable an organization's stated mission. Then you have to be clear about how you're doing against measurable objectives. 
Finally, I'd add that inclusive communications must use storytelling to illuminate differences, to share experiences, and to share our individual perspectives on the world. 
This work can be uncomfortable, even tense. But any good story, whether it's a story you're trying to tell partners or customers or your employees, is going to have tension. And from that tension comes growth—and transformation.
As leaders in HR, DEI, and communications, that's what I think our job is — to use storytelling to help people see the value of inclusive communications. For that story to be believable, we have to be clear about obstacles and how we can only overcome them together. 
That only works with alignment across the organization. It comes from sharing authentic progress from the inside out. And it requires constant communication and education about how far you've come and where you aim to go. 
Visit the NCTECH education website for a recording of our conversation and more resources.
---
Interested in submitting a piece for the NC TECH blog?
Visit our Marketing Toolkit page for a submission form. Questions? Contact Rachel Kennedy.