July 05, 2023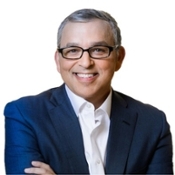 Three Ways Leaders Can Raise The Bar On Customer Care
By Bill Pappas, Head of Global Technology and Operations, MetLife 
The past few years have tested the flexibility and resiliency of leaders to overcome significant obstacles. This year is no different. We're all facing challenges such as inflation, geopolitical pressures, supply chain demands, and increased cybersecurity threats. 
Against this backdrop, customer preferences and expectations are changing because of what we need. For example, 32% of all customers globally would stop doing business with an organization they loved after one bad experience. You read that right: All it takes is one bad experience for nearly a third of customers to look for another option. Organizations that focus solely on customer satisfaction as the gold standard are missing a crucial insight: Customers don't remember the services that were satisfactory; they only remember when their expectations were exceeded or missed. 
Raising the bar will require delivering a best-in-class customer experience through the integration of technology and customer service. Here are three strategies leaders can implement to set their businesses up for success. 
Engagement: Execute a strategy focused on customer care across the business.
To drive a business strategy focused on caring for the customer, it is imperative that strategic leadership and management decisions are aligned with the organization's core focus. It means making sure that the commitment to being "customer-centric" is executed and acted upon across all facets of an organization. 
For example, at MetLife, we are a purpose-driven company, and that purpose puts the customer at the center of everything we do. We have a customer commitment to building remarkable and enduring relationships. Our ambition is to turn satisfied customers into lifelong advocates. We need to understand and listen to the customer, design and deliver solutions aligned to their needs, engage them and provide service in their time of need. 
To do this, we're constantly evolving and revising our processes and feedback loops as customer needs change. This informs how we deliver through an agile methodology and how we're gathering and delivering data and analytics. We're utilizing data and analytics insights to actively listen to the diverse and changing needs of a global customer base, as well as ensuring our focus on the customer is embedded into every aspect of our business. 
Frequency: Balance high-tech with high-touch to simplify solutions that drive customer care.
You must be there for your customers and care for them when they need it and how they want it. It's a 24/7, 365-day-a-year commitment, from every member of your company or organization. Customer care includes engaging the hearts and minds of your customers and employees while striking the right balance between digital assistance and human connections. At my company, this strategy enables us to execute our purpose, create seamless experiences for our customers and remain resilient with an all-weather strategy. 
For example, our approach to digitizing and improving the customer experience stems from clear feedback that we are getting from our customers—they want digital solutions that enable intuitive and secure self-service transactions, but they also want us to be there with personalized care during the times in life that matter the most. Our research has uncovered the most important thing to customers: They want a human touch. Customers perceiving to have a main contact are significantly more likely to be lifelong advocates.​ A feeling of abandonment or lack of contact is one of the key attrition drivers. Frequent and personalized communication and agent engagement leads to stronger relationships. 
You can deliver on this by offering "fit-for-purpose" experiences, including straight-through-processing as well as high-touch care when it makes sense. Meet the customer where they are through cross-channel experiences such as web, phone, IVR and face to face. With the use of data-driven insights, you can continuously improve these tools to promote operational efficiency and deliver outstanding customer care. 
Personalization: Prioritize data to enable hyper-personalization.
Want to see your future? Over the next five years, leaders and teams that remain focused on understanding, governing and transforming data will be more successful in improving digital experiences and enhancing data-enabled decision-making to optimize customer journeys, actions and decisions. Scaling a global digital transformation requires leadership that understands the value of data-enabled decision-making in improving the customer experience. 
As a leader, this means making bold decisions. MetLife's own research reveals that customers now expect companies to understand, anticipate and address their needs. Organizations that do this can improve customer satisfaction and increase loyalty and overall business results. 
As customer expectations continue to grow in the coming years, it's key to find new ways of personalizing in-person and digital experiences. Hyper-personalization allows you to combine real-time customer data from multiple touchpoints and channels through AI and predictive analytics to create an ultra-detailed per-customer approach to drive engagement​ and maximize the customer experience. 
Consider the bottom line.
In today's rapidly changing world, the bar is consistently being raised on resiliency. Scaling a customer-focused mindset across all facets of an organization and doing these three things to set your employees up for success is the path forward for those looking to deliver remarkable customer care now and beyond. 
Serve employees as you'd want them to serve your customers. 
Clear obstacles that employees are unable to clear themselves. 
Remove distractions that saddle employees with unproductive, low-value effort. 
Leaders who prioritize this, combined with pushing the envelope on innovative technologies, will continue to not only transform their organizations but their industries as well.
Contact Centri Consulting
---
Interested in submitting a piece for the NC TECH blog?
Visit our Marketing Toolkit page for a submission form. Questions? Contact Rachel Kennedy.