August 01, 2023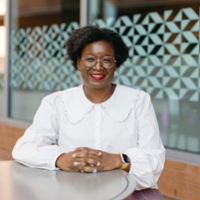 Written By Dana Calder
SVP, People, Spreedly
At Spreedly, we strive to align our company values; Courageous Collaboration, Self-driven Leadership, Simplicity, Empathy & Mutual Respect, and a Culture of Transparency with our work on increasing diversity, equity, inclusion, and belonging. Intertwining our values with how we show up for one another and our customers is key to our success. 
How do we focus on DEIB? How do we promote belonging within our values?   
A focus on education as the premise. We are welcoming self-starters who are constantly curious to learn. With that in mind, Spreedly provides a curated collection of third-party learning videos at onboarding for our employees to learn about topics like unconscious bias, diversity, inclusion and belonging, communicating across cultures, and allyship. We don't assume an individual's starting point with knowledge of DEIB. We provide baseline information so all employees can have the same starting point.             
During facilitated sessions, we discuss as a group the topics from the videos, set up a structure to promote first-person storytelling, and encourage active listening and empathy. Learning and hearing about another employee's experience allows for bridging and deepening education on different perspectives. We understand that building this connection not only provides a positive impact internally, but also helps us to connect with the global customer base we serve and support. 
Build belonging through storytelling. At the onset of our DEIB programming, we fostered an environment where employees could regularly share through storytelling. We then extended this to bringing in speakers from the community who share stories related to entrepreneurship and the history of underrepresented groups, while creating a safe space for employees to ask questions. 
Creating space to learn through our speaker series brings a wide range of representation and perspectives from outside our employee base. We spend a lot of time focused on thinking about financial technology. Taking a pause to look at the world and learn from our speakers allows for community connection and education.
Evaluate and continually improve the employee experience. We got comfortable with the reality that there is no finish line with our DEIB work. It must constantly be measured for feedback, a reevaluation of goals, and a reprioritization of our focus areas. We can only achieve this with our employees' continual feedback and transparency on why their feedback matters to us. 
We recognize that how an employee feels at work is directly related to belonging and to retaining talented employees from diverse backgrounds. Feedback allows for improving the employee experience and knowing what we are doing well, as well as areas that need improvement. Working with The Diversity Movement allows for robust information and reviewing our strategy. Coupling data from engagement surveys allows for rich data to re-align the strategy and gain buy-in and alignment from leadership levels. Having more than one data set helps to see trends. 
We also take a moment to celebrate our wins. This work is important, at times difficult, yet the transformation and investment in ensuring people feel a strong sense of belonging is important. We are focused on promoting a place where people can collaborate and share openly.
---
Interested in submitting a piece for the NC TECH blog?
Visit our Marketing Toolkit page for a submission form. Questions? Contact Rachel Kennedy.