May 31, 2023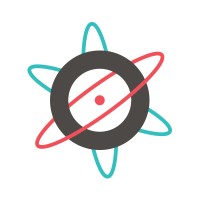 Atomic Object was founded in Grand Rapids, Michigan in August 2001, from the ashes of a dot-com startup where Atomic's founder Carl Erickson was Vice President of Engineering. In 2007, Atomic began expanding its software development service offering with in-house design consultants. Around the same time, the company executed its first employee ownership sales, beginning a tradition of full employee ownership. Building on its success in Grand Rapids, Atomic expanded into Ann Arbor in 2013, followed by Chicago in 2020, and Raleigh in 2022. Over that time, Atomic formalized a third software consultant type: the Delivery Lead, who brings a product development mindset, makes sure everyone is aligned on priorities and goals, and keeps the team productive and focused on high-value work.
What problem(s) are you currently solving for your customers?
All of Atomic Object's revenue comes from designing and developing custom software applications for other companies. We excel at greenfield product design & development, modernizing legacy software, and taking over in-progress projects from other teams. We also work in staff augmentation arrangements, support our existing customers through continuous improvement contracts, and help organizations execute technical due diligence on prospective investments.
Atomic Object has expertise in web, mobile, desktop, and embedded software development. We do not specialize in one particular technology or industry. Instead, our generalist makers are experts at choosing the right tools for the customer and the project.
Tell us about some future plans for your organization.
Atomic Object was founded on a vision of becoming the first 100 year old software consultancy. This vision guides many of the strategic decisions we make.
We strive for steady, continuous growth, instead of rapid scaling/de-scaling based on our current portfolio. We focus on being great, not big.
This mindset plays out in our company growth strategy. We plant teams in new geographies, give them autonomy, and watch them grow organically. With steady 10-20% growth year over year, we're able to balance demand with capacity and with finding smart, curious people to surround ourselves with.
We expect to continue to operate in this mode, growing Atomic's presence nationally and eventually internationally.
Why is North Carolina a great place to do business?
It's impossible to ignore the growing tech hub that North Carolina has become. It has everything from a supportive entrepreneurial scene up through large enterprises that continue to be engaged and involved in the community. With biotechnology, energy, and agriculture being just a few of the many industries represented in North Carolina, we see plenty of opportunity for us to live out our purpose to be a force for good for our clients and community. Add to that the exceptional talent coming out of several top-tier universities, it's a fantastic place to plant roots and grow a business.
How can NC TECH members get involved with your company?
If you're facing challenges that you think technology might help solve but aren't sure how, we'd be happy to have a conversation to point you in the right direction. You can contact us through our website: https://atomicobject.com/contact or you can reach out to Taylor Vanden Hoek or Ryan Abel.
---
Interested in submitting a piece for the NC TECH blog?
The Take 5 series features brief 5 question interviews with leaders who are making an impact within their organization and in the community. The interviews are shared in the monthly e-newsletter, blog and through social media.
Visit our Marketing Toolkit page for a submission form. Questions? Contact Rachel Kennedy.