April 02, 2023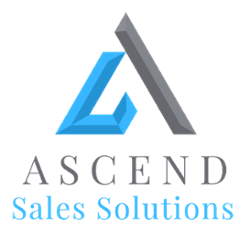 After 35+ years in corporate sales, traveling and being away from family and friends over the years, I decided there was a better path for me and to leverage my background and experience to work with companies in my local community trying to grow to their maximum potential. I discovered there was a need in the small to medium size business community to help these organizations build a solid foundation for growth and provide sales leadership, but doing so in a part time basis.
What problem(s) are you currently solving for your customers?
Many small to medium businesses either are struggling with stagnant or declining sales, or in some cases have a large growth opportunity but they don't have some of the critical elements in place to turn things around or maximize their potential. It starts with a solid sales "infrastructure" that should include a well-defined Sales Strategy, hiring the appropriate sales resources, aligning compensation plans to the company's objectives, defining their sales process and installing an effective CRM system, developing a forecasting model and creating an onboarding program for new salespeople.
In addition, many owners are also trying to manage the sales team while tending to virtually every other element of the business and it's important to not only implement a great sales infrastructure but for someone to effectively manage the sales team and hold them accountable to the plan.
That is what I do for these small to medium businesses. I'll work with them to create that solid foundation for growth, but they can also hire me to manage the sales team as their outsourced VP of Sales. I don't just consult, I do the work. I will manage the sales team just like any sales leader would do, I'm just doing so on a part time basis but that includes hiring the right people, leading sales meetings, conducting 1:1's with the team, providing coaching and mentoring to the team and even going on sales calls. Most importantly holding the team accountable that is often hard to do as the business owner.
The outcome of my engagement is a foundation for growth for years to come with a repeatable process to ensure that sales objectives and activities are 100% aligned to the company's strategic objectives.
Tell us about some future plans for your organization.
My background for the last 20 years has been in technology related sales and while today I work with companies in different industries, I would like to have a sharper focus on tech companies and is a big reason for joining NC Tech.
Why is North Carolina a great place to do business?
For many reasons including just the overall growth of the state and especially in the Triangle where is so much tech and bio tech, it is exciting to see the types of companies that are choosing to make NC their home or creating a large presence in the area which of course brings more jobs and the need for small businesses to support the overall growth.
How can NC TECH members get involved with your company?
I'm interested in growing my network of people and organizations that are also helping solve problems of the SMB space. If a member is interested in growing their network or works with a SMB company with some sales challenges, simply send me an email and I'd love to learn more about you.
---
Interested in submitting a piece for the NC TECH blog?
The Take 5 series features brief 5 question interviews with leaders who are making an impact within their organization and in the community. The interviews are shared in the monthly e-newsletter, blog and through social media.
Visit our Marketing Toolkit page for a submission form. Questions? Contact Rachel Kennedy.