July 29, 2022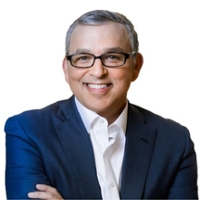 Written By

Bill Pappas,
EVP & Head of Global Technology and Operations
MetLife
Now more than ever, as college students are returning to the classroom, it's important for North Carolina companies to ensure they're meeting and exceeding the expectations of the tech talent of today and tomorrow. Especially in the face of a red hot market for talent. NCTECH reported recently that tech job openings in North Carolina hit a new record high in May at 57,182 — up 60% from last year. 
At MetLife, we understand the power of technology and its impact on the customer experience. It's a differentiator. It's also a space where employers need to double down to attract and retain talent, especially when it comes to recent grads. 
The Bureau of Labor Statistics has projected #STEM jobs to grow by more than 10% by 2030. That's why it's important for employers to understand how young tech employees who are already in the workforce are setting the pace and expectations for recent graduates. Here are three considerations for companies looking to recruit the best and brightest in tech. 
Purpose/Meaningful Work: New MetLife research shows that loyalty and job satisfaction is low among young employees (21–30-year-olds) in the #tech sector. Thankfully, the same research cites purpose as a key retention driver among this younger employee cohort – with 58% of workers calling it a "must-have." 
Employees need to understand "the why" behind their work. They must feel that what they do has meaning and impact, while connecting to a bigger picture. 
Whether employees are on the frontlines answering customer calls or behind the scenes writing code, they have to recognize the role they play in delivering on company commitments. By creating a culture where everyone is working toward a common purpose, employees know their role, are empowered to do their best work, and make a difference. 
Career & Development Training: In a tight labor market, many employees are serious about growing and advancing their careers – and they are looking for employers who will support them. MetLife studies have shown that the number of workers who view development, training, and advancement opportunities as critical when considering a new position has grown by 8% since 2020. 
That means employers have an opportunity to drive a contemporary workforce through skills development, career pathing and culture. Those that invest in this space will be uniquely positioned to attract talent — and, most importantly, keep it for the long-term. 
Diversity, Equity and Inclusion (DEI) Programs & Support: DEI initiatives are imperative in the tech sector today, as employees, particularly those from younger generations, increasingly look to employers to strengthen workplace cultures and cultivate an atmosphere of inclusion. In fact, our data shows that 46% of young workers in tech (21–30-year-olds) say DEI programs and/or affinity groups are "must-haves" – vs. only 17% of those over 50 years old. 
A commitment to diversity, equity and inclusion starts at the top. It needs to be embedded in the fabric of the organization, and everyone has to walk the talk. To stand out in this space, companies should be intentional about nurturing the pipeline of diverse talent; provide mentoring, coaching and sponsorship opportunities; and, most importantly, remove roadblocks for those in underserved and underrepresented populations. Affinity groups also play an instrumental role in helping employees create connections and support networks that advance their career and maximize their potential. 
Employers that embed purpose, create meaningful career paths, and put DEI at the center will not only have an advantage recruiting and retaining new tech graduates, they will create an atmosphere and culture that's attractive to employees at every stage of their career journey…a true win-win. 
If you'd like to learn more about how MetLife is bringing these concepts to life, visit our Careers page. We currently have hundreds of open positions across North Carolina, some of them housed at our Global Technology Campus in Cary, NC.
---
Interested in submitting a piece for the NC TECH blog?
New in 2022, The Take 5 series features brief 5 question interviews with leaders who are making an impact within their organization and in the community. The interviews are shared in the monthly e-newsletter, blog and through social media.
Visit our Marketing Toolkit page for a submission form. Questions? Contact Rachel Kennedy.