April 28, 2022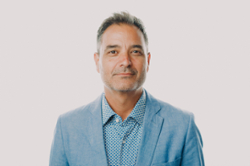 Written By
Bob Osmond
President, Racepoint Global
The great resignation. The reckoning. The big quit.
Whatever you call it, volatility in the workplace is here to stay as people continue to quit their jobs in record numbers, presumably in search of something better.  
It's not only about money, either. Employees care about things beyond numbers. Things like purpose, sustainability, flexibility, and how companies treat employees. In fact, a survey by Apollo Technical noted that 79% of job candidates said they would decline a lucrative job offer if a company is unethical or does not uphold its values.
The World Economic Forum noted that "workplace happiness is coming to the fore, with employees expecting more from employers than good pay and traditional benefits."
In other words, talent has the upper hand. And they're wielding it.
The shifting stakeholder landscape: Employees first
This new employee-first mindset reflects broader shifts in the marketplace. Business has changed and the call to recognize "stakeholder capitalism" is coming from unlikely quarters.
In August, 2019 the Business Roundtable released its statement on the Purpose of a Corporation. Signed by more than 180 CEOs, the statement said "Americans deserve an economy that allows each person to succeed through hard work and creativity and to lead a life of meaning and dignity."
Employees are a key—if not the key—stakeholder in this mix. Employees are expected to deliver a company's brand promise to its customers and partners. It follows, then, that companies have to deliver a positive experience in return.
Is "employer brand" a thing?
In the quest for talent, technology companies are encouraged to think about their "employer brand."
In an earlier NC Tech guest blog post, I wrote about the interplay between brand and reputation. In short, brand is what we say about ourselves—and what we promise to others. Reputation is what others say about us. Any disconnects between "say" and "do" can result in damage to both—and damage your prospects with talent.
For example, if your "careers" page promises flexibility and empowerment and your Glassdoor reviews say you're pressuring people to come into an office, that's a "say-do" disconnect. And that might be just enough to dissuade a potential candidate from pressing submit on their application.
While there's lots of conversation about defining an "employer" brand, I share the view that companies have but one brand—and many audiences.
Writing in HBR, Ken Banta and Michael Watras wrote: "As any good leader knows, their most important job is attracting, retaining, and advancing the best people. Integrating talent into the center of the corporate brand, rather than spinning out a separate employer brand, is the best way to do that." 
Whether or not you believe that an "employer brand" is a discrete thing, reaching future—and existing—employees requires attention and focus.
What tech brands can learn from consumer marketers when "selling" to talent?
Every employer is "selling" to future talent. Future employees have all the power and they are actively engaged in making the best life—not just career—decision.
In marketing, a moment of truth (MOT) is the opportunity a customer has to form an impression or opinion about a company, its products or services. And every customer touchpoint represents a moment of truth for brands.
The core idea for moments of truth was established in the '80s by SAS Airlines' Jon Carlzon. It was adapted and widely adopted by P&G's A.G. Lafley. Over time, companies have modified and created many different interpretations of Moments of Truth. So, why not do the same for job seekers?
Job seekers are discerning shoppers and, just like consumers seeking goods of all types, they do their homework.
Moments of Truth in talent, recruiting, and retention
A candidate decides it's time for a career move or change. That's the stimulus that kicks off the search. And the moments of truth begin to unfold:
Zero Moment of Truth (ZMOT): Talent starts at the browser, touring the Web to discover potential employers: Search engines, your website, GlassDoor, Muse, LinkedIn. These and other sources help a prospective employee formulate what they believe to be your promise.
First Moment of Truth (FMOT): Talent takes action, applies for a position. Interactions with the employer starts here.
Second Moment of Truth (SMOT): If talent doesn't advance, the way the situation is managed affects brand perception. For a candidate who moves forward in a hiring process, the "purchase consideration" action begins.
Third Moment of Truth: The candidate decides to join the organization. They're an employee now and the real experience begins. Onboarding, engagement, the work itself. This employee has the potential to impact ZMOT for future employees.
Some marketers refer to the "third moment of truth" as the "ultimate moment of truth." In a dynamic employment environment, however, there is no ultimate MOT. It's Daily Moments of Truth (DMOT) time. In order to create an exceptional employee experience, you must deliver daily on all of the promises you made from the very beginning of the process.


Aligning MOTs and actions to win with talent
In French, "mots" translates to "words." When focusing on winning with new and existing talent, your words and your actions must align. Evaluate these moments of truth along the path of talent recruitment and retention to ensure that every touchpoint sustains your brand. Because in this market—and in the stakeholder economy—future and existing employees are your most important audience.
---
Interested in submitting a piece for the NC TECH blog?
Visit our Marketing Toolkit page for a submission form. Questions? Contact Rachel Kennedy.