March 14, 2022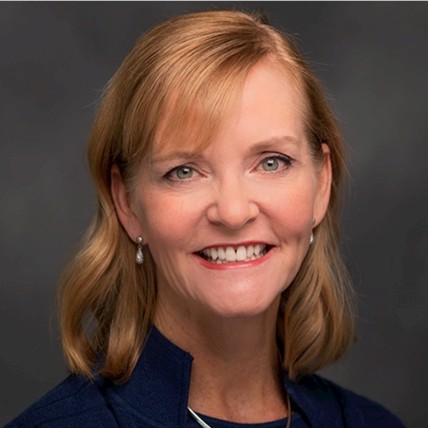 Anne Hungate
Head of Technology and Information
RTI International
Alma Mater: Case Western Reserve University, MBA
About RTI International: Our commitment to improving the human condition wouldn't be complete without a commitment to the communities we serve and the planet we live on. Through both institute-level efforts and the volunteer passions of staff members, RTI takes action to make the world a better place.
What makes you excited to go to work each day?
The chance to collaborate, create, and laugh with my talented colleagues. I especially coaching my team to tell their 'so what' story using facts and data to explain why technology solutions drive business results.
What would people be surprised to learn about you?
I am an Army Combat Veteran.
I served in Desert Storm in 1991 (Deployed to Saudi Arabia, Kuwait & Iraq) and was in the Army from 1989 - 1992.
Obviously, I don't look like I did then but my military experience helped me to connect with virtually anyone at any level. A great gift!
Why are you involved with NC TECH and what's your favorite activity or event?
I learned my best project management skills as an exterior house-painter in college. Balancing customer satisfaction with speed, quality, and the needs of my crew. I learned to estimate, plan around obstacles, and adjust when the weather changed -- but now my friends invite me over when its time to paint a room.
Why are you involved with NC TECH and what's your favorite activity or event?
The only way to keep up with technology changes is through relationships and a willingness to learn. I enjoy the early morning CIO and CISO sessions -- but my favorite NC Tech event in the Diversity & Inclusion event -- amazing content and inspiring speakers.
What's your favorite hidden gem in North Carolina?
Tennis everywhere! I moved here nearly seven years ago and re-discovered tennis. Talented players and unlimited programs and opportunities. It is possible I play a little too much...
What are two things on your bucket list (things you want to accomplish or experience in your lifetime)?
I would like to visit every continent and I'd like to spend an entire month studying yoga intensely.
If you were a character from the fictional world (movies, shows, books) who would you be and why?
Hermione Granger from Harry Potter popped into my head -- but my 18 year old daughter says no, I am Professor McGonagall because I take charge of situations and have a touch of magic.
There is so much entertainment available these days - give us a recommendation for a favorite television or podcast series:
Likely everyone says Ted Lasso... for good reason, it is a great television show, so I recommend the Smartless podcast with Jason Bateman, Sean Hayes, and Will Arnett
---
Interested in submitting a piece for the NC TECH blog?
New in 2022, The Take 5 series features brief 5 question interviews with leaders who are making an impact within their organization and in the community. The interviews are shared in the monthly e-newsletter, blog and through social media.
Visit our Marketing Toolkit page for a submission form. Questions? Contact Rachel Kennedy.