January 31, 2022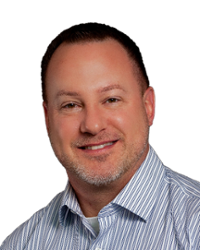 Darin Soll
COO with Jackrabbit Technologies
University of Arizona
BSBA/MIS
About Jackrabbit Technologies: A web-based software as a service company offering a class management and billing solution to the following markets: gymnastics and cheer gyms, dance & music studios, child care centers, swim schools, and martial arts schools. 
What makes you excited to go to work each day?
We have created an awesome culture at Jackrabbit, based on five Core Values that we live each day: (1) We Own It, (2) We Connect With Others, (3) We Foster a Drama-Free Environment, (4) We Are Courageously Outspoken, and (5) We Look for the Win-Win.
What would people be surprised to learn about you?
I have played the drums professionally, and I author a blog for drum techs.
Why are you involved with NC TECH and what's your favorite activity or event?
Metrics! NC TECH provides useful metrics. I would actually like to see more in terms of SaaS company benchmarks.
If you were a character from the fictional world (movies, shows, books) who would you be and why?
Jean-Luc Picard! His fictional leadership character demonstrated an admirable blend of accountability, courage, and compassion.
There is so much entertainment available these days - give us a recommendation for a favorite television or podcast series.
While it's not appropriate for all audiences, "The Americans" was an incredibly well-written spy drama series.
---
Interested in submitting a piece for the NC TECH blog?
New in 2022, The Take 5 series features brief 5 question interviews with leaders who are making an impact within their organization and in the community. The interviews are shared in the monthly e-newsletter, blog and through social media.
Visit our Marketing Toolkit page for a submission form. Questions? Contact Rachel Kennedy.