November 30, 2022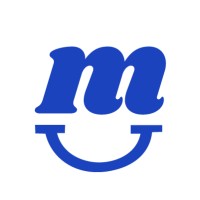 Mettacool was co-founded in 2018 by Molly Dewey and Natalie Eicher. They met at Duke University during a coaching certification program and found they were both passionate about an equitable approach to coaching & talent development within male-dominated industries like technology --an industry they both worked in and witness firsthand the need for gender parity.
What problem(s) are you currently solving for your customers?
Mettacool provides whole person-focused talent development and coaching programs that advance equity, inclusion, and well-being in the workplace.
Mettacool's programs enable organizations to better retain, engage, and advance women in the workplace, while focusing on the systemic engagement of managers and allies to break down biases and barriers to advancement. We work with clients like Dell Technologies, Iron Mountain, Red Hat, Electronic Arts, etc.
Tell us about some future plans for your organization.
Mettacool aims to continue to scale globally and partner with more organizations who are publicly dedicated to retaining and advancing its gender diverse talent and creating a workplace culture of inclusion and well-being. Over the last two years, ~2,000 women and allies have been impacted by our programs, and we want to reach >5,000 women and allies by 2025.
Mettacool also has plans to someday have its own digital coaching & learning platform (right now we white label a 3rd party platform), which would allow us to further customize the coaching and learning experience within our programs.
Why is North Carolina a great place to do business?
North Carolina is a great place to do business because of its inclusive community, enablement of a good quality of life, and a commitment to helping its businesses be successful!
How can NC TECH members get involved with your company?
We are always looking for new partners who want to drive change within their organizations by championing talent development and coaching programs that advance equity, inclusion and well-being. We are also always looking for talented coaches and facilitators/trainers who are passionate about delivering our programs to our clients. Members can reach out to us at hello@mettacool.com
To learn more about Mettacool, visit us at our website, LinkedIn, or Twitter.
---
Interested in submitting a piece for the NC TECH blog?
Visit our Marketing Toolkit page for a submission form. Questions? Contact Rachel Kennedy.