November 30, 2022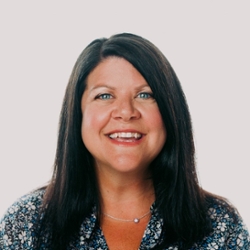 Written By
Laura Smith
Senior Vice President
Racepoint Global
It's been quite a couple of months in the social media world. First Meta, Facebook's parent company, announced its second quarterly decline in earnings and then laid off 11,000 employees. They also tempered the company's outlook for the fourth quarter.  To compound matters, advertisers have reduced their spend on Facebook and businesses are removing the seemingly ubiquitous social login button from their websites.
But the real news, of course, is Elon Musk's purchase of Twitter which closed on October 27.
A Flock of Birds Flies Away
Since the close of the deal, Twitter seems to top headlines almost daily as the strategy swings wildly. Advertisers are leaving the platform in droves amid growing concerns about misinformation, hate speech, and the changes to the once popular verification process. From United Airlines to General Motors, companies almost immediately started reallocating their advertising dollars.
Then there's Twitter Blue, an existing product to verify users and increase trust in the platform.  Musk relaunched it as a subscription service. A week later, he pulled it down after a "verified" user with the handle @EliLillyandCo tweeted that the company would provide insulin for free. The tweet — live for three hours and retweeted more than 1,500 times — cost Eli Lilly 6% in stock value and Twitter saw another exodus of businesses, along with employees who weren't already laid off.
Three Tips to Mitigate the Mayhem
Remember that social media is not yet 20 years old. When Larry Weber founded Racepoint Global (RPG) in 2003, he did so suspecting that the media landscape was on the brink of being forever changed by social networks.  But that view anticipated a complementary ecosystem, if not quite as complicated as it is today. Fear not, there are plenty of pathways to meet media, analysts, customers, partners and future employees, even if your social platform of choice is devolving into chaos.
Own Your Story
Every company should build relevant, compelling narratives and develop stories grounded in market context, your customers' challenges, and your business' unique ability to address those challenges. 
By owning your storytelling, you can use an integrated marketing approach across owned, earned, and paid channels to influence, engage and reach all of your audiences.  Work with an agency or your inhouse team to develop purpose-built narratives. These should form the foundation of your activities, from your planned news engine to thought leadership and events to video-based storytelling. And your website is a natural place for these stories to live. 
Pivot, Don't Panic
For now, many organizations have stopped advertising on Twitter until it settles into a more predictable groove—or clarifies what it wants to be and to whom. Watch your organic posts and the platform closely. If Twitter is a priority social platform, evaluate what other platforms you can focus on or re-allocate time or budget to. Also, consider maximizing campaigns on Facebook or Instagram to reach the right audience with relevant content.    Decide whether the social login feature adds value to your business.
Then, look at other channels where you can tell your story.  LinkedIn is a vibrant, thriving platform connecting professionals, prospects and prospective talent.  LinkedIn has evolved considerably since the pandemic. It has become a forum for a range of authentic conversations, including about the future of work. Recent LinkedIn research showed that brands that create posts which fuel an emotional response had a 44% higher click-through rate.  
Connect with Other Humans
While the pandemic might not be over, vaccines have helped businesses reopen for travel and events. Don't underestimate the power of old-fashioned networking. You never know who you might meet and what they might need.  It could be a customer looking for a product, a journalist looking for a story, or an analyst or influencer looking for the next big idea. 
This leads back to the power of storytelling.  Have your 10-second elevator pitch down, so when someone asks about your company, you can succinctly bring your story to life.
Regardless of what happens with Meta or Twitter, social media is here to stay.  Stories will always need a campfire — digital or otherwise — around which they can be told. No matter which network or media is trending or in turmoil, nail down your message and you'll be unstoppable.
---
Laura Smith is a senior vice president at Racepoint Global, an integrated communications agency that helps shape conversations that matter for tech-forward brands.
---
Interested in submitting a piece for the NC TECH blog?
Visit our Marketing Toolkit page for a submission form. Questions? Contact Rachel Kennedy.