July 01, 2021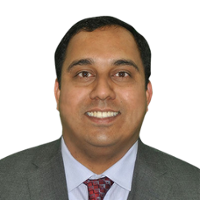 Bill Gates inspired 'Think Week'
I first learned about Bill Gate's 'Think Week' from the Netflix documentary Inside Bill's Brain. 
I liked the idea and checked with my coach, Kurt Graves, to get his opinion about it. He immediately said I should do it.  It was a much more difficult task to explain it to my family :) 
It is funny that business trips and vacations are easily understood, but something like locking up inside a remote cabin and reading for seven days straight sounded weird when I explained it to my family. 
Though I have heard about this concept from my CEO advisory group, I never picked it up as I was always busy and traveling and meeting customers in the US and abroad. But Covid changed everything. We gain a lot of knowledge while traveling, especially while overseas. I read a lot during long flights from the US to the Middle East or India. Having worked from home for a while with a few trips to our Charlotte office, I was ready to give this challenge a go.  
I planned early and booked an Airbnb cabin in the Smoky Mountains. I handpicked the books a few weeks before from my home library. I normally read every day, but this was the first time I would be dedicating an entire week to JUST reading while keeping my phone and electronics put away. I purposely chose books with a wide range of business-related topics. In total, I carried over 20 books on topics such as leadership, artificial intelligence, blockchain technology, and a few about successful CEOs.  
My original plan was to read five books, but I ended up reading more than 12 books.  
To not waste any time, I took a meal replacement shake for breakfast that takes less than 5 minutes to prepare and carried 14 freshly cooked meals for lunch and dinner.  
My daily routine was straightforward 
Wake up by 5 AM
A cold shower to reset my head
Coffee/meal replacement shake and start reading
Take notes while reading so that I can work on actionable items later
Noon - lunch
Continue reading
5 PM - coffee and a small packet of peanuts
Continue reading
7 PM - dinner
Continue reading
11 PM - sleep 
When I removed the unwanted phone dings and sat alone close to nature, I was amazed that 295+ pages per book of reading and thinking went so quickly. I even swapped the books during the day. For example, I picked up the most innovative leadership books in the morning and then read a book about CEO stories (easy read) in the afternoon. 
Your brain can burn a lot of energy when you read 3-4 books a day, and boy, I loved it. I think everyone should do this to improve their personal or work life.  
Nature also teaches you a lot in unexpected ways. I had a bird as company while sitting outside and reading, and I even saw some bears while having this beautiful view shown below. 
PS: I had no cellphone signal at this location and no TV service. There was satellite internet if my Charlotte team needed to reach me for an emergency. The clear instructions were to contact me only if there was a DEFCON 3 or lower situation. They did a beautiful job while I took this Zen time with my books.  
I have a lot of actionable items to work on but am taking baby steps. I will be doing a similar 'Think Week' in November.  
These were the books I read 
---
Interested in submitting a piece for the NC TECH blog?
Visit our Marketing Toolkit page for a submission form. Questions? Contact Rachel Kennedy.