January 01, 2021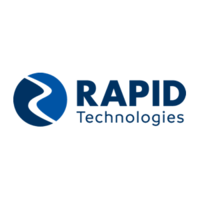 Founded in 1996, Raptek is a boutique consulting firm. Rapid Technologies (Raptek) provides expert level ServiceNow implementation & services with a mission of building community in 3 areas:
Community of Clients: Providing our clients with the highest level of service and expertise for ServiceNow solutions.
Community of People: Taking great pride in the longevity and experience of our employees.
Community to support a Cause: Partnered with the Children's Miracle Network to support Children's Hospitals across the US & Canada.
How many locations does your company have? What is the NC presence like? Raptek has 3 primary locations with its headquarters in Lone Tree, Colorado. Other locations include Dallas, TX and Charlotte, NC. Employees are based throughout the US to support clients across the country.
How many employees does your company have? What are your growth plans? Raptek has around 50 employees and plans to expand in its sales and services departments in 2021 and beyond.
What do you love most about doing business in NC? Raptek has a particular focus on corporate social responsibility and giving back to our local communities. There are a lot of organizations with a similar mission in North Carolina. It's great to be amongst like-minded leaders and organizations!
What are the greatest obstacles and/or challenges that your business has faced? How have you and your business overcome them? We help our clients leverage technology and the tech landscape has changed significantly over the last two decades. Raptek has adapted and shifted its resources to align with those changes. The employees have played a critical role in being flexible and open-minded to overcome challenges.
Are there any cool or interesting technologies you are working with currently? We're fortunate to regularly utilize new technologies. Being a smaller organization allows for agility including the ability to test new solutions. Many we are using today focus on automation.
What do you see for the future of your business? With the expected growth of technology in the workplace, we are excited to play a larger role in not just our clients' ability to grow and adapt, but also in the contribution we will make in our local communities.
Is there anything on your website you want to highlight or any special events you want to promote? We run a blog that offers content for those with an interest in service management (IT service, customer service, HR, etc.)
To learn more about Raptek, visit us at our website or on LinkedIn.
---
Interested in submitting a piece for the NC TECH blog?
Visit our Marketing Toolkit page for a submission form. Questions? Contact Rachel Kennedy.