October 29, 2020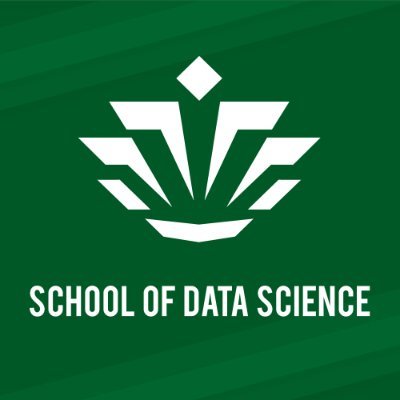 In a couple of sentences, what does your company/organization do?
The School of Data Science is an industry-university partnership, committed to growing exemplary talent through research and education. As the only School of Data Science in the Carolinas, SDS offers several interdisciplinary graduate programs and the first data science undergraduate program in the state. The inaugural cohort of data science undergraduate students began classes in fall 2020.
When was your company/organization started?
UNC Charlotte began its data science journey in 2013, with the creation of the Data Science Initiative and our graduate programs in Data Science and Business Analytics and Health Informatics and Analytics. In January 2020, the Data Science Initiative transitioned into the new School of Data Science, the only school of its kind in the Carolinas. In April, we announced that enrollment was open for our new Bachelor's of Science in Data Science degree program
How many locations does your company have?
What is the NC presence like? UNC Charlotte is the second largest public institution in the UNC system. As the only School of Data Science in the Carolinas, we're committed to maintaining a strong presence in the region and state.
How many employees does your company have? What are your growth plans?
We currently have more than 50 undergraduate students pursuing the bachelor's degree, more than 300 graduate students, 500 alumni, and 75 full-time faculty and staff members.
Our goal is to welcome as many students into our new Bachelor's of Science in Data Science program as possible, and become one of the premiere data science programs in the United States.  
Can you share some unique or fun facts about your company? What makes your business stand out?
As previously mentioned, UNC Charlotte has created the first School of Data Science in the Carolinas, as well as established the only bachelor's program in data science in the state.
We are also passionate about moving the dial for women and minorities in data science and STEM. As a result, the school's graduate programs reflect diverse cohorts, consisting of more than 45 percent female and 30 percent of international students and underrepresented minorities. We hope to accomplish the same level of diversity within our undergraduate program.
What are the greatest obstacles and/or challenges that your business has faced? How have you and your business overcome them?
We successfully launched our undergraduate program remotely, during a global pandemic. While we were lucky enough to receive our official approvals from the NC board of governors in April, we worked hard as a unit to ensure that students would be able to enroll in our program for the fall 2020 semester.
Are there any cool or interesting technologies you are working with currently?
The School of Data Science is always working hard to be a leader in data science research across the region. Our interdisciplinary program allows not only UNC Charlotte faculty and researchers from different disciplines to work together on game-changing research, but also allows our industry partners to collaborate with researchers to help find solutions to some of the most pressing problems.
Recently, a fortune 500 company from the financial services industry, partnered with SDS researchers and students to create a COVID-19 dashboard, utilizing data science to better understand the spread of the virus.
Has your business won any recent awards or other achievements you'd like to share?
The School of Data Science was recently recognized as an Inspiring Program in STEM by INSIGHT Into Diversity Magazine.
Is there anything on your website you want to highlight or any special events you want to promote?
In light of the ongoing developments of COVID-19 across North Carolina and the country, and after careful consideration with the University of North Carolina at Charlotte and industry partners, the School of Data Science decided to delay the annual Analytics Frontiers and WiDS Charlotte conferences until March 2021.
In the spirit of connection and virtual collaboration, the School of Data Science is thrilled to announce a free webinar series highlighting pressing inequality and ethical issues in data science.
Our final event of the series will be held on Friday, November 20th, from noon to 1:30 p.m. The webinar will cover Data Analytics In the Intelligence Community, and will feature Analytics Frontiers keynote speaker, Lieutenant General Robert P. Ashley, Director of the DIA, Dr. Barbara Stevens, former Head of Data Science for the CIA, and Brad Dryer, Business Operations, Strategy and Technology Executive and COO for Global Corporate Security at Bank of America.
---
Interested in submitting a piece for the NC TECH blog?
Visit our Marketing Toolkit page for a submission form. Questions? Contact Rachel Kennedy.