May 28, 2020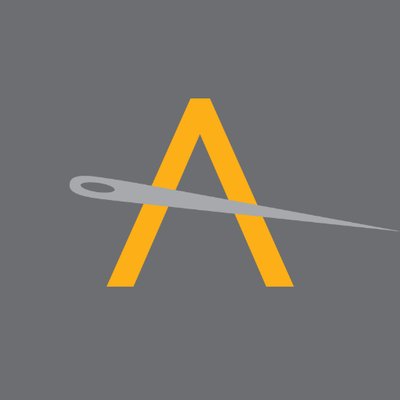 HaystackCRM was originally created to manage our customer relationships for our software company. We quickly realized this fresh approach to customer relationship management would be valuable for other small businesses, particularly for sales professionals that tend not to work from an office. It offers a clean, intuitive layout that is approachable for users of all technical abilities.
When was your company/organization started? 2016
How many locations does your company have? What is the NC presence like?
We have deep roots in Greensboro -- some grew up here, some attended school here, and some are raising their families here. Greensboro is a great place for a small, entrepreneurial software company like ours. We have access to lots of talented young professionals given the number of colleges and universities in town, and there are a variety of organizations committed to fueling small business growth.
What do you love most about doing business in NC?
At a time when most software development is done off-shore, HaystackCRM has been developed entirely within the walls of its Fisher Park (Greensboro) office. Our developers are graduates of UNCG, AT&T, and other local institutions. We are proving that tech can thrive outside of San Francisco, or even the Research Triangle.
What kind of technology trends have affected your company, and how has your company dealt with those trends?
The trend to be mobile-first definitely shaped the development of HaystackCRM. We designed the product to be incredibly user friendly for the field sales professional who finds value in having a CRM that can be utilized on the go.
What are the greatest obstacles and/or challenges that your business has faced? How have you and your business overcome them?
The CRM space is dominated by a couple of major players and we know we can't (and don't want) to compete with them. Instead we are offering something different -- a CRM for small businesses, *made* by a small business that offers personal customer service. We want to continue working with and helping small businesses, because we innately understand what it's like to be one.
Are there any cool or interesting technologies you are working with currently?
We are currently part of a project called Extreme Nonprofit Makeover that gives a worthy nonprofit a technology makeover. This year's recipient, Gate City Legal Services, will be receiving HaystackCRM implementation and a one-year subscription free of charge. This will help them track donors and vendors, and allows for continuity of institutional memory, which is vital in nonprofits that may face staff turnover.
Has your business won any recent awards or other achievements you'd like to share?
In 2018, HaystackCRM was selected as a Top Ten Startup to Watch for the NC Tech Awards.
---
Interested in submitting a piece for the NC TECH blog?
Visit our Marketing Toolkit page for a submission form. Questions? Contact Rachel Kennedy.