January 31, 2020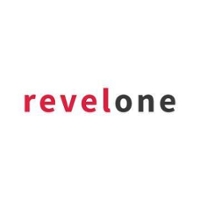 RevelOne is a marketing specialized talent advisory and recruiting firm. We are founded and lead by marketers. We help companies sharpen their marketing talent strategies and hire the best people to achieve their growth goals.
How many employees does your company have? What are your growth plans?
The company has about 35 people and is managing growth to maintain the company culture.
What do you love most about doing business in NC?
The people are warm and friendly.
If you could describe your corporate culture in just 3 words, what would you say?
Empathy. Curiosity. Accountability.
Can you share some unique or fun facts about your company? What makes your business stand out?
We are all remote. So, we are on Zoom all day. With each other and our clients. We are the "goto" talent advisory and recruitment firm for top startups like Sequoia and a16z.
What kind of technology trends have affected your company, and how has your company dealt with those trends?
Work from home / remotely has allowed us to hire people from all over the country.
What are the greatest obstacles and/or challenges that your business has faced? How have you and your business overcome them?
Recruiting is a relationship business and hard to break in. We developed our unique positioning and slowly built our reputation and brand.
Are there any cool or interesting technologies you are working with currently?
We are exploring the very latest in recruiting and communicating technologies to further enable our core business and remote environment.
What do you see for the future of your business?
We see technology and specialization as having a strong impact on the recruiting business. We believe we are well-positioned to grow and take advantage of these trends.
Is there anything on your website you want to highlight or any special events you want to promote?
Our Resource tab has extremely valuable information about how companies can scope and level their marketing talent. Very helpful for startups and even established companies.
---
Interested in submitting a piece for the NC TECH blog?
Visit our Marketing Toolkit page for a submission form. Questions? Contact Rachel Kennedy.