January 31, 2020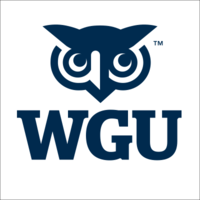 By Catherine Truitt
Chancellor, WGU North Carolina
North Carolina employers are acutely aware of the shortage of skilled IT workers in our state. According to NC TECH, there were 28,312 IT job postings statewide in December 2019. North Carolina's overall job growth is on track to outstrip its population growth by 2024, and we can't rely on in-migration of talent to solve this problem – we must train and upskill the residents who are already here.
Employers in the tech sector are already familiar with microcredentials such as IT certifications. As an enhancement to that, new MicroBachelorsTM programs offered by edX — a nonprofit global education platform founded by Harvard and MIT — not only deliver job-relevant skills, they provide stackable credits toward a degree.
MicroBachelors programs are designed for adults who may not have a college degree but need additional education to advance their careers. The first edX MicroBachelors programs are IT Career Framework, offered by Western Governors University, and Computer Science Fundamentals, offered by New York University. Each new program consists of three courses and is priced between $500 and $1,500, or roughly $166 per credit. Students can complete their MicroBachelors in as little as six months, or even sooner since the courses are self-paced. The new programs deliver immediately transferrable skills to meet employer needs, while providing a pathway to a full bachelor's degree.
edX's new MicroBachelors programs offer employers numerous benefits:
Affordability and convenience at scale – MicroBachelors programs are offered at a fraction of the cost of putting employees through an associate or bachelor's degree program.
Reliable content quality – MicroBachelors programs are backed by college credit, signaling the quality and rigor of the educational content.
Curriculum input – Since employers directly inform the curriculum focus, they can be confident that the content of the MicroBachelors programs are relevant to their employees and will deliver positive outcomes.
Investment in employees – Providing employees with access to programs that earn credit toward a bachelor's degree indicates commitment to investing in their future and can be part of a robust employee benefits package.

This concept has already caught the attention of the Charlotte-based Truist Foundation (formerly SunTrust Foundation), which has committed $1 million to support the launch s of edX's MicroBachelors programs. "We believe it's important for higher-education institutions and businesses to partner together to transform, strengthen and improve learning to help prepare people to enter the workforce and be successful," said Truist Foundation President Lynette Bell in a press release.
While not a cure-all for the skills gap in the IT industry, MicroBachelors programs can provide value in the spectrum of educational offerings in North Carolina, from early college and science magnet schools to community colleges, traditional four-year programs, and accredited online universities. Indeed, as a testament to the encouraging prospects of this new academic credential, edX will be announcing additional MicroBachelors programs and new credit pathways that stack into full degree options with their university partners in the future.
---
Interested in submitting a piece for the NC TECH blog?
Visit our Marketing Toolkit page for a submission form. Questions? Contact Rachel Kennedy.