March 30, 2020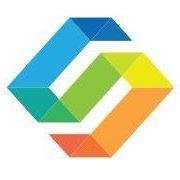 We virtualize and modernize IT operations by migrating vital operating systems and applications to modern platforms or the cloud…and away from aging legacy hardware. Legacy systems pose an increasing cost and risk for organizations due to lack of support and parts availability. We were founded in 1999.
Our U.S. headquarters is in Raleigh with eight employees and 12 more across the U.S. Our European headquarters is in Geneva, Switzerland and our Asian headquarters is in Hong Kong.
How many employees does your company have? What are your growth plans?
We have over 70 "Stromasians" worldwide and eight in our North American headquarters in Raleigh, NC. Currently, we're growing our U.S. sales team and we're always looking for engineers who have strong experiences in C/C++ and who can bring legacy systems to the cloud or develop solutions for the next family of legacy servers.
What do you love most about doing business in NC?
In Raleigh, we have access to talent and technology. Research Triangle Park (RTP) holds large companies like IBM, Cisco, and GSK while downtown Durham and Raleigh has innovative start-ups as well as established companies, such as Red Hat. With three universities nearby, it's a place where innovation is fostered and cultivated. Also, we love having our oversees employees come to visit and show them around Raleigh.
If you could describe your corporate culture in just 3 words, what would you say?
Personable, open-minded, dedicated
What kind of technology trends have affected your company, and how has your company dealt with those trends?
IT professionals are facing pressure to ensure that their infrastructure is agile, scalability with new technologies, and secure. They're also asked to do these things with a smaller budget. We engineered our products so can we cost-effectively emulate the classic hardware to a modern platform or to the cloud.
What are the greatest obstacles and/or challenges that your business has faced? How have you and your business overcome them?
Our greatest challenge has been getting people to recognize the RISK of catastrophic failure inherent in legacy systems before they completely fail. We often hear, "the box has been running for 10 years with no major problems…" We have overcome the issue by educating management to the RISK they are ignoring.
What do you see for the future of your business?
We can emulate hardware to any cloud (cloud agnostic) but we are working to make sure our products are also available through the tech marketplaces (AWS, Oracle, etc) so customers can access our solution easily. We are always working on the next technology that will be named "legacy" and helping our customers figure out how to bring it forward.
---
Interested in submitting a piece for the NC TECH blog?
Visit our Marketing Toolkit page for a submission form. Questions? Contact Rachel Kennedy.