September 01, 2019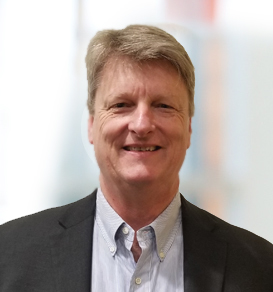 Cliff Strickland
Managing Director, Technology Optimization
Silver Tree Consulting + Services
Education: NC State University - BA Business Management/Computer Science
Family: Wife Laura, Children Elizabeth and Andrew
Hometown: Wendell, NC 
What is one of the most important lessons you've learned throughout your career, thus far, that others could benefit from?
In the long run, values trump skills, so be yourself but don't stay the same - learn something every day by listening more than you talk.
What do you consider your greatest achievement personally and business related?
Hands down - marrying the right girl and raising happy healthy children.
In business - I define success in terms of people I've helped and how - my job is to make people successful.
I'm very proud of the number of people I've hired, mentored, who have gone on to roles larger than mine. It would be really cool to punctuate my career by working for one of them.
What is the next big project you are working on?
Silver Tree's AI-powered intelligent automation. Our focus is on the convergence of human and machine capability and the associated change in working norms, roles & responsibilities. It dramatically improves productivity through the automation of end-user and data center support and device management. It is core to integrated managed services.
Which of your personal attributes have been most beneficial to you in your career?
Perseverance. Life is hard. Mistakes are made. Things and people change. Staying true to the spirit of the "Better Angels" that motivate us requires to stay true to the spirit of our endeavors, yet be willing to adjust over time as we too change, and hopefully become smarter. It's always a long game in the end, and it take staying power to play it.
What are you like to work for?
I'm clearly not the right person to ask.
If you could describe your corporate culture in three words, what would you say?:
Values, Guaranteed Results
What do you do for professional development?
Spend as much time as I can listening to young people and finding ways to incorporate their ingenuity and drive into my approach to work. Otherwise, youth truly is "wasted on the young"
What gets you going in the morning and what keeps you up at night?
Every day is a gift from God - I try to end it better than I started it. 
What keeps me up at night......nothing. Sleeping is a core competency.
What advice would you give to students interested in pursuing careers in STEM?
The curriculum you're on will drive the development of your quantitative skills and aptitude. Bringing along the "left side of your brain" will be considerably left to you - don't neglect that, it's where you decide how you will make best use of your skills.
WORK HARD, PLAY HARD           
What is your personal mantra?
There is no middle ground - so don't waste time trying to find it. Every night when you put your head on the pillow, you will have either invested something in yourself or others or both that makes you more than you were when you got up this morning. If not, you will have given something of yourself away that makes you less. There's no such thing as standing pat and treading water.
What are your hobbies?
Sports, fitness off and on, and enjoying my children's lives and accomplishments.
What is your favorite movie and/or tv show?
Jeopardy
What is your favorite thing about living and working in NC?
Having extended family nearby, and being close to beaches, mountains and anything you might want to do in between.
What do most people not know about you that would surprise them?
I turned down a baseball scholarship to Davidson University (Davidson College at the time) before enrolling at NC State University to pursue my education full time. Had I gone to Davidson, which had no technology or engineering type degree programs at the time, I wonder what I'd be doing now?
---
Interested in submitting a piece for the NC TECH blog?
Visit our Marketing Toolkit page for a submission form. Questions? Contact Rachel Kennedy.