November 01, 2019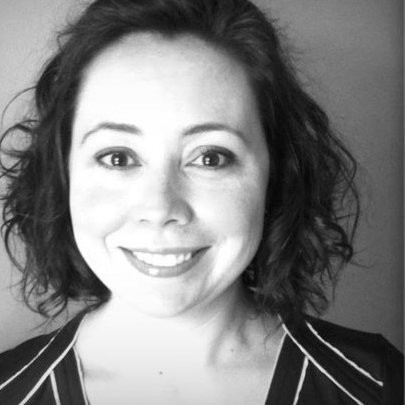 Kelly Pfrommer
CEO + Founder
Cloud Giants
What was your childhood dream job? As a child, I wanted to be an actress. I loved the television show "You can't do that on Television" and it seemed like a fun world to be in.
Who and/or what influenced you most in pursuing a career in technology? When I was younger, I had no interest in technology. Funny enough, it wasn't until I realized I was going to have to pay back my students loans that I got serious about my career. I imagine that's something that happens for a lot of students now. Once I got serious about the opportunities that were available, technology seemed like a great fit for me and I credit my mother with steering me in that direction. There's a lot of art in technology and it uses a lot of creativity. As someone who participated in the arts a lot as a young person, my career has been able to marry that creativity with problem-solving, two things I absolutely love.
What do you feel is the biggest obstacle for women today who are interested in technology as a profession? There still exist some traditional expectations around how employees should work. Things like how much time employees spend at their desks, availability during time off, and what it looks like to be a dedicated employee in general. It used to be that long hours in the office were the way to show your dedication and hustle, but technology has made it possible to work when you're most productive and smart employers will realize that benefits their people as well as the business.
For career-minded parents, childcare is also astronomically expensive. That's a major challenge for a lot of families and something that can hold back career-minded women simply because of household budgets.
What advice would you give to companies looking to increase their own percentage of women in technology roles? My advice would be to be intentional about it. Put some goals in place about the makeup of your company and its people. Then consider your talent pipeline and how your applicant tracking system feeds it. It's a complicated issue, so recognizing it and inspecting it is an important place to start. It's also incredibly valuable to connect with and develop younger generations in the community who are just beginning to consider what their future could look like.
If you could describe your greatest professional success/accomplishment in just one sentence, what would you say? Starting a profitable business from scratch with no funding and growing it to our current revenue and team size.
What are some things that your company is already doing in order to encourage the continued growth of the female technology workforce? What are some forward-thinking ideas you have yet to put into action? At Cloud Giants, we are intentional about hiring women and women make up 80% of our leadership team. We offer flexibility, unlimited PTO, and we are active at community events including STEM in the Park and NC Tech (shameless plug). We encourage our team to take care of their whole selves and if that means leaving to attend a recital or soccer game, we know that our people are still dedicated and diligent.
What books are currently on your nightstand/in your Kindle library that you recommend to women as a must-read? Profit First is a great book for entrepreneurs. Daring Greatly has helped teach some excellent lessons on the importance of vulnerability as a leader. Barking Up the Wrong Tree: The Surprising Science Behind Why Everything You Know About Success is (Mostly) Wrong is a fantastic read as well. Ready Player one, while it has no business value, is just a really good book to read and I would highly recommend it too.
If you could switch roles with one other woman in technology for a week, who would choose and why? I would love the opportunity to see the world from Oprah Winfrey's perspective. She's a great connector of others. She's blazed incredible trails in the media world and seems to live a life that is truly shame-less. She's really defied the odds and overcome some unthinkable challenges. I would love to get a glimmer of what her world is like.
Why will the continued support of women in technology prove to be important throughout the next decade? Diversity is an important aspect to a successful business. The more diverse a team is, the better and more diverse the ideas. Women and other minorities need to be a focus for all industries because it's not only the right thing to do, but because there are a lot of creative, smart, hard working people out there who could really help move our whole society forward. I think a gap that many employers have in their planning for the future is finding their talent in the traditional way. With a tight job market seeking out candidates in other places and taking on someone who needs some technical training means you have a larger group to find the right person from. Another aspect to this is designing a workplace that women who become Mothers want to come back to. There are studies that show many women leave the workforce when they become moms. Personally speaking, I wish there had been more options for me when I transitioned back from maternity leave, like a part time option during those early years. 
Tell us about/brag about any accolades, awards, or recognition you or your company has received around the women in technology movement! I'm amazed at the culture we have here at Cloud Giants. No award could truly capture what it is like to be on this journey with the amazing people we have on our team.
---
Interested in submitting a piece for the NC TECH blog?
Visit our Marketing Toolkit page for a submission form. Questions? Contact Rachel Kennedy.