October 30, 2019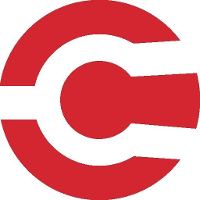 ColorTokens provides Zero Trust, simplified Micro-segmentation Security that gives granular Visibility into every interaction between processes, files, users and workloads. A new generation of agile Cyber Defense for the protection of Critical Enterprise Data, regardless of where the information resides.
When was your company/organization started? Est. in 2014 in Santa Clara, CA (Silicon Valley)
How many locations does your company have? What is the NC presence like? ColorTokens has Operations Centers in the US, London, Germany and India. We have a full-service staff of Sales and Engineering Professionals in North Carolina and through-out the Southeast.
How many employees does your company have? What are your growth plans? We currently have over 300 Employees (mostly Engineers and Architects) with plans to add another 300 in the next 18 months. Explosive growth...
What do you love most about doing business in NC? The relationships that I have established over the years through organizations like NC Tech, Apparo, Evanta and ISSA. The atmosphere here is one of collaboration and community. I was born in NC, went to college in NC and have managed the Southeast Territory for most of my Professional Career. NC is home!
If you could describe your corporate culture in just 3 words, what would you say?
Diverse, Professional, Family
Can you share some unique or fun facts about your company? What makes your business stand out? ColorTokens is made up of Security experts and professionals from all walks of life and cultural backgrounds. We are a collection of individuals from the Worlds most respected Security and Threat Protection Organizations. We operate as a uniquely cohesive unit, and enjoy each others contributions to the Team.
What kind of technology trends have affected your company, and how has your company dealt with those trends? Perimeter security falls short in today's modern landscape. With the emergence of cloud, containers and agile DevOps the need for boundless security has evolved. There is also lack of visibility into point security products that don't communicate with each other. This creates additional gaps in security. Our Zero Trust, simplified Micro-segmentation platform provides better visibility, access control, protection and enforcement.
What are the greatest obstacles and/or challenges that your business has faced? How have you and your business overcome them? The challenge of any new business or technology is educating the public of the benefits. The larger Enterprise businesses that have paid "Security Analyst" have quickly caught-on, as 91% of our Customers are Fortune 500 businesses, but the product was designed to be just as effective for SMB business. We are using community focused platforms and leveraging existing relationships to make a BIG splash in the market!
Are there any cool or interesting technologies you are working with currently? Yes, many! We are simplifying Zero Trust Architecture (ZTA) with a cost-effective approach...
We have experts in Continuous Adaptive Risk & Trust (CARTA) for DevSecOps, Micro-segmentation and Network Access Control. We believe that theses technologies will be the top strategic IT Security trends for 2020 and beyond.
Has your business won any recent awards or other achievements you'd like to share?
Most awarded @ RSAC 2019 in SIX categories:
State of the Art Application Security
Breakout Cloud Security
Hot Company Data Center Security
Publisher's Choice Endpoint Security
Most Innovative Micro-Segmentation
Next Gen Security Company of the Year
Rob Herjavec "Black Rhino Award" for Security
What do you see for the future of your business? We are building a very strong foundation and reputation for a future IPO release as the Worlds foremost expert in Zero-Trust, Micro-segmentation Cyber Defense.
---
Interested in submitting a piece for the NC TECH blog?
Visit our Marketing Toolkit page for a submission form. Questions? Contact Rachel Kennedy.