February 28, 2019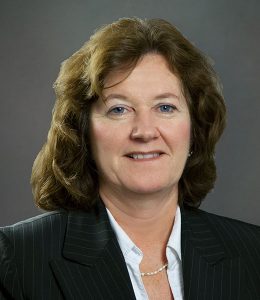 Melissa Witner
Vice President, Software Engineering

What was your childhood dream job?
Professional musician
Who and/or what influenced you most in pursuing a career in technology?
My professor and mentor at Penn State University, Dr Nancy Treat.
What do you feel is the biggest obstacle for women today who are interested in technology as a profession?
We lack a place where women (and non engineers) can get together and gain practical coding experience. It would be great to have a community group of ladies that can work on a real coding project led by experienced engineers to get their hands dirty. This is the most valuable experience that an individual can have, and what we look for on resumes. Code camps are fine, but nothing beats writing real code!
What advice would you give to companies looking to increase their own percentage of women in technology roles?
Companies need to think about their pipeline of talent by supporting programs at the middle school level for girls. We lose the most interest in all aspects of engineering during Middle school, so fostering retention during that time, then continuing that emphasis through high school, college internship programs and eventually to hiring is key.
If you could describe your greatest professional success/accomplishment in just one sentence, what would you say?
Being promoted to Vice President.
What are some things that your company is already doing in order to encourage the continued growth of the female technology workforce? What are some forward-thinking ideas you have yet to put into action?
Inmar sponsors an all girls First NC Robotics team called "Girls on Fire". That team in addition supports other girls programs and code camps. In addition, the Inmar Empowering Women group holds tech mentoring classes and programs to groom our own female Associates who wish to move into technology roles.
What books are currently on your nightstand/in your Kindle library that you recommend to women as a must-read?
This is not necessarily a "women's" book, but it really stimulates a process to think differently - "Disrupt" by Luke Williams. Also, if you want to read inspirational stories by real women in their life journey I highly recommend "Futures Inspired" by Dr Anne Sourbeer Morris, Ed.D
If you could switch roles with one other woman in technology for a week, who would choose and why?
Peggy Whitson, who is a retired NASA astronaut. She was such an extraordinary leader in our space programs and broke many records for women within NASA. She was the one of the first two female mission commanders that have been in orbit at the same time. She holds the record for the most spacewalks for a woman. Finally, she broke the record for the most total days spent in space by any NASA Astronaut. I would love to know how she thinks and what motivates her.
Why will the continued support of women in technology prove to be important throughout the next decade?
We need every available person who has the capacity and desire to work in engineering of any flavor to be encouraged to fill the upcoming job gaps that we know we will have both in the US and globally.
---
Interested in submitting a piece for the NC TECH blog?
Visit our Marketing Toolkit page for a submission form. Questions? Contact Rachel Kennedy.