May 30, 2019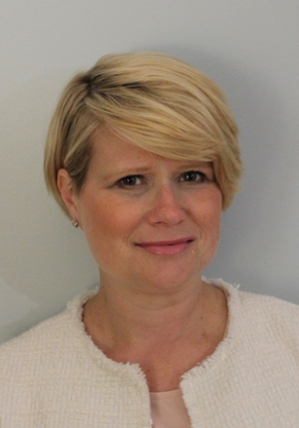 Spurring high-tech entrepreneurship in rural North Carolina
By Catherine Truitt, Chancellor, WGU North Carolina 

Last fall in a panel discussion at the Gig East event in Wilson, moderator Tom Ruhe of the NC IDEA Foundation asked, "Where are the Red Hats of tomorrow going to come from?" The panelists concurred that there's no reason why the next Red Hat – currently being acquired by IBM for $34 billion – can't come from a small city or rural area, if several challenges are met. 
Presently, 80 of North Carolina's 100 counties are considered rural, with an average population density of 250 or fewer people per square mile. Although these counties are largely reliant on agriculture and manufacturing, high-tech innovation and entrepreneurship can occur if obstacles to high-speed internet access, education and support are overcome. 
Broadband access
At the NC Rural Center's Rural Day event in March, presenters discussed how broadband is now a key in determining a community's success in a global economy. "Broadband is essential infrastructure in the 21st century," NC Rural Center President Patrick Woodie told WRAL TechWire. 
The Rural Center proposes a four-pronged approach:
1) Expand the Growing Rural Economies with Access to Technology (GREAT) grant program from $10 million to $30 million per year;
2) Clarify the role of local governments in public-private partnerships designed to expand broadband access;
3)  Implement a statewide dig-once policy to coordinate efforts to reduces costs incurred by installing infrastructure; and
4) Explore an initiative to fund digital literacy programs, incentivize ISPs to offer low-cost options in targeted areas, and options for vouchers for residents in underserved areas. 
The NC Chamber Foundation commissioned a rural study in 2016 that validated the importance of access to and adoption of broadband for businesses across the state. This year the Foundation will commission a study on digital-infrastructure access and adoption to examine existing policy issues and identify private-sector solutions to increase access to and the adoption of broadband. 
Gary Salamido, the NC Chamber's COO and acting president, wrote in a Chamber Update, "While many legislative solutions have been explored over the years, it is clear this issue needs more attention in order to find solutions that will best meet North Carolina's needs." 
Not every solution will work in every rural county, but perhaps a combination of public/private funding and cooperation will one day provide every hamlet, hollow and RFD in North Carolina with high-speed internet connectivity.
Access to education
REAL (Rural Entrepreneurship through Action Learning), based in Cherokee, works with high schools and community colleges in rural areas to teach entrepreneurship. Today, REAL Entrepreneurship® courses are taught in 43 states.  
About 40 percent of wage earners in North Carolina received education or training at one of our 58 community college campuses over the past 10 years. Many community colleges now house technology centers and offer courses in information technology, cybersecurity, web design, biology, chemistry, engineering and more. 
Rural residents for whom traditional four-year or community colleges are not an option – perhaps due to distance, cost or busy schedules – might consider online education. While enrollment at traditional brick-and-mortar institutions of higher learning has been declining, online learning is booming. 
According to a report from the U.S. Department of Education's National Center for Education Statistics, one in six students enrolled in postsecondary education in 2017 was enrolled exclusively online. That's about 8.4 million online-only students that year. 
Resources
Despite a lower cost of living, it may be hard to convince tech professionals to stay in rural areas or entice entrepreneurs to relocate there. Fortunately, many organizations in our state provide access to funds for high-tech entrepreneurs and startup companies, regardless of location. 
The NC Rural Center works with individuals trying to start or expand a small business by connecting them to critical capital, coaching and contacts. 
NC IDEA supports entrepreneurs and organizations through a variety of grants and programs. Its NC IDEA MICRO program awards small, project-based grants to young companies looking to validate and advance their idea.
The North Carolina Office of Science, Technology & Innovation, part of the North Carolina Department of Commerce, offers state matching awards for businesses that have been awarded a federal Phase I Small Business Innovation Research (SBIR) Program or Small Business Technology Transfer (STTR) grant. 
Beyond economic support, high-tech entrepreneurs in rural areas can benefit from other resources. Here are just a few. 
The North Carolina Technology Association (NC TECH) holds conferences, Lunch + Learns, Tech Talk Live events, Tech Tours and job fairs throughout the state to encourage networking and meet the needs of its members. 
According to the NC Business Incubation Association, 27 counties in North Carolina have business incubators that help accelerate the growth of entrepreneurial companies through an array of support resources and services. 
To revitalize downtown districts, many small towns offer reduced rent to companies willing to occupy formerly abandoned stores and offices. The NC Main Street and Rural Planning Center works with many jurisdictions to facilitate downtown economic development. 
Amazon, Google and Hewlett-Packard started in garages. Red Hat was partially founded in a "bachelor pad" in Raleigh. 
Perhaps ten years from now we'll be reading about how the next high-tech giant had its humble beginnings in a farmhouse in rural North Carolina. Given the right resources and support, there's no reason to believe that can't happen.
---
Interested in submitting a piece for the NC TECH blog?
Visit our Marketing Toolkit page for a submission form. Questions? Contact Rachel Kennedy.