June 28, 2019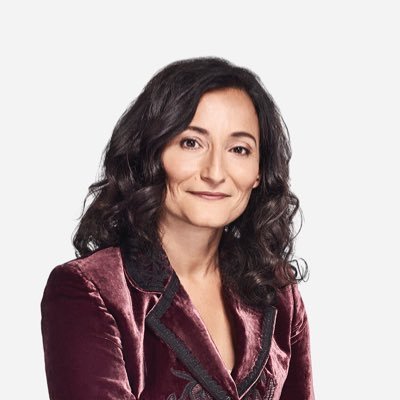 What was your childhood dream job?
As I was born into a family of Trekkies and technologists, the thrill of exploring space was always a major call for me. Becoming an astronaut was always my childhood dream job. It's not too late is it?
Who and/or what influenced you most in pursuing a career in technology?
My family influenced me most in pursuing a career in technology. My grandmother had 5 daughters who all studied the sciences (Physics, Chemistry, Engineering). Oddly enough, in turn, those 5 daughters ALSO had 5 daughters. Both of my parents worked in technology and as young children my sister and I were always encouraged to play with technology and think about what problems technology could solve.
What do you feel is the biggest obstacle for women today who are interested in technology as a profession?
I think that the biggest obstacle for women today is that it is very hard to BE what you can't SEE. Meaning that it is more important than ever to expose young girls and women to other professional women already working in technology. Young girls and women need to hear their voices, their stories about their journeys. These stories need to be diverse and inclusive because there is not just one journey, not just one story. More professional women in tech should keep this top of mind when they are asked to present at conferences, at museums, and at schools. And they do not need to wait until they are President of a company in order to do so.
What advice would you give to companies looking to increase their own percentage of women in technology roles?
There must be a vehement focus on inclusivity in all of its forms. How are the job postings worded, what is the culture of mentorship, are you ensuring equal pay, what behaviors are you actually incentivizing over others, monitor the numbers of promotions … even things like the culture of meetings need to be considered.
Companies need to invest in the new collar skills and competencies of young, high-school aged women by offering to influence the curriculum of schools and credentialing certain tech courses as well as offering industry mentorship of the students themselves.
If you could describe your greatest professional success/accomplishment in just one sentence, what would you say?
For the most part, I have been able to really pursue a purposeful career where I felt I was making a positive difference in people's lives. (When you can pull that off, it doesn't feel like work.)
What are some things that your company is already doing in order to encourage the continued growth of the female technology workforce? What are some forward-thinking ideas you have yet to put into action?
IBM created a Coach Me app where all employees can either sign up as mentors and/or mentees across a wide variety of areas and specializations. Across numerous geographies there are women's networking groups where women talk about a wide variety of topics, there are regular conferences for women at IBM encouraging women to patent ideas, join organizations, etc. IBM is a key contributor to the P-Tech school model, in which IBM both influences the curriculum AND IBMers mentor the high school students directly.
What books are currently on your nightstand/in your Kindle library that you recommend to women as a must-read?
The Better Angels of Our Nature: Why Violence has Declined => MUST MUST READ
Inferior: How Science Got Women Wrong-and the New Research That's Rewriting the Story
If you could switch roles with one other woman in technology for a week, who would choose and why?     
So many amazing women- this is a tough question. I would choose Christina Koch, as she is the frontrunner to be chosen for the next major space mission, and I still hope to one day be an astronaut :) She is a daughter of North Carolina!
Why will the continued support of women in technology prove to be important throughout the next decade?
Simply put- The more diverse and inclusive the technology workforce is, the more technology products and services can address what we as consumers and citizens of this world think is important. If there is no diversity and inclusivity, then you only hear one voice.
Tell us about/brag about any accolades, awards, or recognition you or your company has received around the women in technology movement!
IBM is a four time Catalyst award winner for building a culture of diversity and inclusion. Read more...
In 1899, IBM hired three women, Emma Manske, Nettie Moore and Lilly Philp, 20 years before women were given the right to vote. The same year, IBM hired Richard MacGregor, IBM's first black employee, 10 years before the founding of NAACP (National Association for the Advancement of Colored People) and 36 years after the Emancipation Proclamation.
In 1943, the first woman VP was named, Ruth Leach. Between 1940 and 1943, one third of IBM's manufacturing hires are women.
In 2001, the Global Work Life fund launched, designed to address strategic work-life challenges for IBM employees worldwide, focusing on dependent care.
In 2012, our first woman CEO was appointed, Virginia Rometty.
---
Interested in submitting a piece for the NC TECH blog?
Visit our Marketing Toolkit page for a submission form. Questions? Contact Rachel Kennedy.