July 31, 2019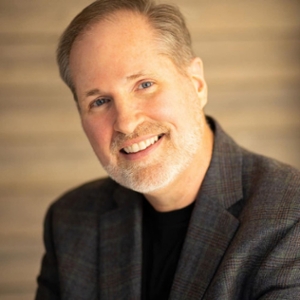 Maurice Hagar
President + Principal Consultant
Solution Focused Agile
In a couple of sentences, what does your company/organization do?
I have helped more than 60 Fortune 500 companies around the world accelerate organizational change and business performance. For the past year and a half I have led an enterprise transformation initiative at IBM. I spend a little time doing executive coaching. And I just launched a new podcast, Agile on the Edge, exploring the future of business agility.
When was your company/organization started?
2005
How many locations does your company have? What is the NC presence like?
I am based in the RTP area and spend half my time here. The other half I spend all over the world.
How many employees does your company have? What are your growth plans?
Just me. Over the years I've been advised to grow a consultancy but prefer organizational transformation work to the administrative work required to expand my own business.
What do you love most about doing business in NC?
I moved to NC in 1989 so it's where my home and my heart is. I love doing business in NC because it keeps me off the road!
If you could describe your corporate culture in just 3 words, what would you say?
Get IT Done!
Can you share some unique or fun facts about your company? What makes your business stand out?
I bring a unique breadth and depth of experience to Agile and digital transformation. I grew up in IT from software developer to CIO and have worked with more than 60 Fortune 500 companies, government agencies, the US military, and non-profits. My fit-for-purpose, K2 Transformation Model is built on a synthesis of best practices from Lean, Agile, Design Thinking, Appreciative Inquiry, and Solution Focused Therapy.
What kind of technology trends have affected your company, and how has your company dealt with those trends?
The greatest challenge my customers face is not technology. 92% of organizations are currently engaged in transformation initiatives yet only 4% are realizing expected outcomes because, as Peter Drucker famously said, "Culture eats strategy for breakfast." My unique approach to business agility and digital transformation is the integration of pscyhotherapeutic principles and techniques to change corporate mindset and culture.
Is there anything on your website you want to highlight or any special events you want to promote?
I've just published papers on business agility at InfoQ, the Cutter Consortium, and the SFiO Journal; and contributed a chapter on improving Net Promoter Score follow-up conversations in a book on Solution Focused Therapy in business. Links are on my blog at http://mauricehagar.com/
I'm a frequent speaker for corporate events, professional associations, and local meetups. I also offer one hour free coaching to any executive, or a lunch-n-learn with your team, either live or virtual.
---
Interested in submitting a piece for the NC TECH blog?
Visit our Marketing Toolkit page for a submission form. Questions? Contact Rachel Kennedy.