July 01, 2018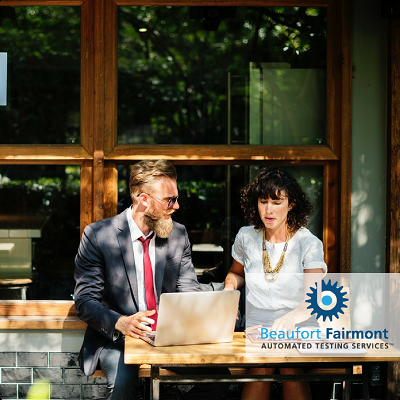 Test Automation. We help software teams deliver higher quality applications faster and with less risk. By helping plan and implement proven strategies with automation and providing experts with a proven track record for success, our clients are confident every time they release software!
The company was created in 2008 and we're based in NC with clients across the US. We're a small company tied tightly to our clients' success. 
What is your corporate culture in three words?
Relationships, then automation
What makes your business stand out?
We work with clients to understand and help form their definition of success with test automation. Most companies don't get the full benefits of test automation because they focus on one tool, one method, one type of test. They make mistakes that cost them millions of dollars instead of working with our team who can avoid costly mistakes that cloud their understanding of the state of their application. Successful test automation comes with using the proper tool and skill for the challenge at hand. We stand out because from the moment you meet us, you know we know we've been where you are, we've experienced the challenges you're facing, and we can help.
What kind of technology trends have affected your company, and how has your company dealt with those trends?
We've been ahead of the curve in adoption of Agile, Continuous Delivery, Shifting Left, and DevOps. These are "old hat" to us. As development teams' interest in adopting these have grown, we've been able to Shepard our clients toward those ideas and practices. It's a process and partnership that we enjoy with our clients!
What are the greatest obstacles and/or challenges that your business has faced? How have you and your business overcome them?
I bootstrapped this company from a few dollars to where it is today. The biggest obstacles have all been related to "getting out of my own way". Getting comfortable being uncomfortable. Recovering quickly from set backs and failures. As a technical person, learning to be functional as a manager, partner, marketer and a salesperson during the early days were all major hurdles. As much as I can tell, there is no secret to this. Just work really hard and accept the challenges as they come.
What's new with your technologies?
 AI and Service & Data Virtualization are all major area of interest for us and our clients. The surface area for software testing is just too large for even the smallest of applications to be sufficiently tested. Automation helps. Supplementing our thinking with synthetic analysis can help. Isolating areas of the application with Service Virtualization is helpful. All of this "cool tech", though, has to be managed with a good, practical strategy by those of us who have lived it and breathed it in the trenches for years. 
Anything on your website you'd like to highlight?
Get to know us and how we think through our webinars (beaufortfairmont.com/webinars) and blog(beaufortfairmont.com/blog) postings about successful test automation.
---
Interested in submitting a piece for the NC TECH blog?
Visit our Marketing Toolkit page for a submission form. Questions? Contact Rachel Kennedy.