July 01, 2018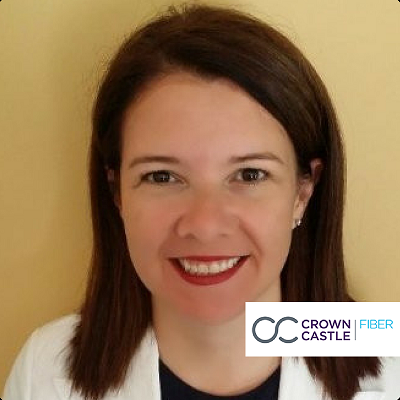 By Ann Brooks 
Manager, Government Relations, Small Cells Network
Crown Castle
Recently the Charlotte Convention Center was abuzz with the Connectivity Expo, or ConnectX, a national conference focused on the latest innovations in communications technology and infrastructure. Here in North Carolina, it is particularly relevant, as wireless infrastructure is critical for connecting current and future residents and supporting economic growth and opportunity.
The necessity and demand for wireless communications are ever-increasing, and people have come to expect to have mobile connection anytime, anywhere. With North Carolina ranking as one of the nation's fastest growing populations, our need for connectivity will continue to rapidly grow, especially in metro areas.
In attracting companies or helping existing business expand, communications infrastructure is being prioritized along with traditional infrastructure such as roads, airports and utilities. For example, in its search for its "HQ2" second headquarters location, Amazon has listed "optimal fiber connectivity" and cellular phone coverage as qualifications for a city to be considered. The Triangle remains on the HQ2 shortlist, and certainly other projects and investments considering North Carolina demand this connectivity.
Startups as well as other small businesses and incubators rely on wireless connectivity to conduct business and connect with customers, with many using apps and mobile payments on-the-go. A better connected community also helps expand economic opportunity. Access to community services and jobs often starts with an online search or application. For some, this access comes only from their mobile devices.
Additionally, robust wireless service is required for major events that attract thousands of visitors and media to the state, as well as bringing millions of dollars in economic impact. For example, when people are in Charlotte for the 2019 NBA All-Star Game or potentially the 2020 Republican National Convention, they will use their mobile devices to stay connected throughout the experience–posting to social media, streaming videos, looking up directions, finding parties and restaurants, requesting rides, and communicating with friends and loved ones.
Public safety is also closely tied to wireless infrastructure, and dependable service is critical.  Eighty percent of 911 calls are made with wireless devices, and first responders and law enforcement agencies must be able to communicate and access information quickly using wireless networks.
Communications infrastructure must keep up with the dramatic shift in the way we use wireless devices to communicate and stay in touch. This includes expanding to have more small cell nodes between larger towers. Small cells consist of small, low powered antennas, often placed on existing right of way infrastructure like street lights and utility poles. Small cells expand coverage and network capacity today, and this infrastructure will serve as the backbone for next-generation 5G.
Wireless connectivity has become a requirement for everyday living, from daily routines and entertainment, to staying safe. The ConnectX conference brought together the best in the communications industry to advance how infrastructure keeps us connected, and we're excited to do our part.
Ann Brooks is a North Carolina Government Relations Manager for Crown Castle, the largest provider of shared communications infrastructure in the US.
---
Interested in submitting a piece for the NC TECH blog?
Visit our Marketing Toolkit page for a submission form. Questions? Contact Rachel Kennedy.