January 26, 2018
By Sarah Levitt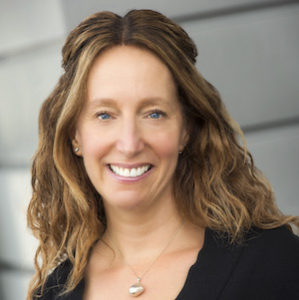 Below is an excerpt from Magnificent Leadership: Transform Uncertainty, Transcend Circumstance, Claim the Future by Sarah Levitt. Published by Business Expert Press, New York, NY, Copyright 2018. All Rights Reserved.   
Sarah Levitt is a nationally renowned leadership expert and business consultant who works with CEOs, Fortune 1000 senior executives, and senior leadership teams.  She can be reached at sarah@sarah-levitt.com or www.sarah-levitt.com 
CHAPTER 2: The Lens We Look Through: Framing and Reframing
Featured Narrative: Dan Michelson, CEO, Strata Decision Technology
"I actually never had an objective to be a CEO, I never thought I would be a CEO, and never interviewed for a CEO position until the one I'm in right now. I guess I'm sort of an accidental CEO."
A self-described recluse during high school and a mediocre athlete at best, Dan Michelson was often an observer, someone on the outside looking in. His parents divorced when he was two years old, when his mother was an unemployed schoolteacher with only a few hundred dollars in her bank account. Now about to turn 50, Dan hasn't seen his father in 40 years.  Upon graduating from college, Dan tells me,
"My only real goal in life was to have a place of my own at some point. I really didn't have much confidence or much of a plan. I wouldn't say I didn't have any ambition, but I just didn't think too highly of myself and where I would end up."
But end up, he did. Once among those last picked for sports teams in high school, the CEO of Strata Decision Technology has run 15 marathons, among them, the elite Boston Marathon, for which he qualified six times, and a Chicago marathon where he placed among the top  150 runners. Married and a father of two teenagers, he and his wife founded a nonprofit, Project Music, which raises money to send children living in a group home in Chicago to overnight camp. He has excelled in business and leadership. Dan was a member of the core executive team that took Allscripts, a small health care information technology company, from 26 million dollars in revenue to over 1.4 billion. Now the CEO of Strata, under Dan's leadership the company has quadrupled in size. After being brought in as its CEO, he led the company to sale a few years later for $140 million.
So what happened in those intervening years? Did Dan Michelson rebuild himself, creating a superman capable of running long distances and leading companies? Or did he become himself, finding a natural home for his talents? How, exactly, did he get from there to here, I want to know. How did a kid without much confidence, who once had a difficult time making conversation at the dinner table, become a CEO who regularly conveys meaning and context to those whom he leads?....
CONTINUE READING