December 01, 2018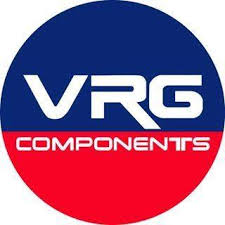 VRG Components, Inc., specializes in providing hard-to-find, end-of-life, and new electronic components. Headquartered in Charlotte, North Carolina, we have partners, customers, and vendors all over the world. Our extensive network of open market contacts is developed and fostered by our multi-lingual team driven to provide the highest level of customer service and satisfaction to you.
With over 20 years of industry knowledge, we have built the widest and most reliable global electronic components distribution network to complement your existing supply channels. We partner with you to immediately capitalize on opportunities to bridge supply gaps, reduce costs, manage inventory, and speed time to market.
NC Presence
We are proud to call Charlotte, North Carolina home! It is our worldwide headquarters specifically located in the booming area of South Charlotte near the exciting new Waverly area.
Our customer base is truly global but we have a growing presence in North Carolina and have plans for a focused expansion in 2019.
Number of Employees?
We currently have 25 very high performing employees. We have plans to establish agents in key geographic areas, expand our sales team, and . . .
What do you love most about doing business in NC?
The people! There is a great pool of multi-cultural and multi-lingual talent that we rely on in our sales & purchasing areas.
What is your corporate culture?
Excellence, Family & Community!
Fun Fact about VRG?
Some of our sales people start work at 3 am to reach our European and Asian customers. Needless to say, we have GREAT coffee in our kitchen!
---
Interested in submitting a piece for the NC TECH blog?
Visit our Marketing Toolkit page for a submission form. Questions? Contact Rachel Kennedy.