August 01, 2018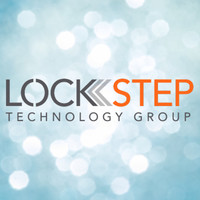 Founded in 2008, Lockstep Technology Group (LTG) is a strategic IT consulting company located in Atlanta and Charlotte that focuses on providing next-generation IT and IT security. Lockstep has been in business over 10 years and has assisted hundreds of satisfied customers by adhering to our key principles; engineering excellence, honoring our word, providing great value and truly partnering with our clients to provide the best solution to their IT challenges.
Lockstep currently has 2 locations and is growing. Lockstep services clients across the US with a focus on organizations in the Southeast.
What do you love most about doing business in NC?
Lockstep has been doing business with clients in Charlotte prior to deciding to open an office in NC. Our plans are not to simply look for more business here, but to give back to the communities we work in by volunteering and investing in local chambers and other organizations.
Corporate culture in three words or less?
Fair, honest, and caring.
Fun facts about your company? What makes your business stand out?
Lockstep's business is unique because they have highly competent high-level engineers typically found in very large consulting firms but in a smaller "boutique" size organization where close, high value client service is prevalent.
What kind of technology trends have affected your company, and how has your company dealt with those trends?
Lockstep offers current up-to-date IT Security services that require staying current and adhering to compliance and regulatory standards.
Are there any cool or interesting technologies you are working with currently?
Lockstep has expertise with many solution areas and technology partners. From something as simple as providing a wireless infrastructure, to tuning and/or providing your firewalls, to completely managing and operating your IT Infrastructure. Lockstep's cross-platform IT expertise will allow clients to reduce costs while focusing on faculty, staff, and end-user experience. In addition, Lockstep partners with best-of-breed technology vendors such as Palo Alto Networks, Aruba, Extreme Networks, NetApp, Proofpoint, Algosec, VMware, Varonis, Cylance, Centrify and others.
Recent awards or other achievements you'd like to share?
Palo Alto Networks Southeast State/Local/Education (SLED) Partner of the Year, 2017
Inc. 5000, 2017
Is there anything on your website you want to highlight or any special events you want to promote?
You can see a sampling of our engineering expertise at www.lockstepgroup.com/blog
---
Interested in submitting a piece for the NC TECH blog?
Visit our Marketing Toolkit page for a submission form. Questions? Contact Rachel Kennedy.