April 01, 2018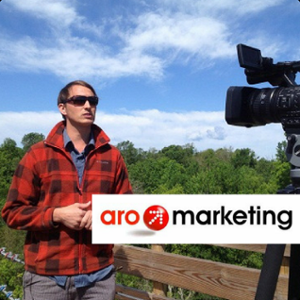 NC TECH member aro marketing is our April Member Spotlight. Founded in 1998 and based out of Charlotte, they describe themselves as fearless, clear and actionable consulting for web development, public relations, social Media and content. They have three employees and fourteen subcontractors.
What do you love most about doing business in NC?
North Carolina is a "pro business" state. Easy to work here and fascinating companies throughout.
Corporate Culture:
Work Hard. Play Hard.
Fun Facts?
Our last 6 press releases netted over a million views online (cumulative)
What kind of technology trends have affected your company, and how has your company dealt with those trends?
20 plus years ago we were a traditional ad agency. We have relearned everything from a digital perspective. Not only have the processes we deal with changed, but the processes and services our clients use have changed too. AI, SaaS, even the way we distribute news is completely different. We love the changes. It is so much easier to help clients get customers and with analytics it is easy to see if what we are doing is working.
What are the greatest obstacles and/or challenges that your business has faced? How have you and your business overcome them?
Finding the technologies that are not just the "next shiny thing" but offer real advantages for our customers and discarding those tools that become obsolete.
Are there any cool or interesting technologies you are working with currently?
Local Search has taken some interesting direction lately. We have tools that make that process easier and better. We love video and two new tools from Loom and Soapbox have made that easier to navigate.
Has your business won any recent awards or other achievements you'd like to share?
We have won over 30 creative awards.
What do you see for the future of your business?
We love websites and marketing that generates traffic and engagement at those sites. We also love technology companies and the interesting solutions they provide to businesses from new software, Iot to traditional managed services.
Any interesting news to highlight?
Our clients are our heroes. We like to tell stories about them but we were recently written up at:
http://www.usaweekly.com/2018/01/interview-with-chuck-robbins-founder-and-ceo-at-aro-marketing/
It was fun being on the receiving end of that coverage
---
Interested in submitting a piece for the NC TECH blog?
Visit our Marketing Toolkit page for a submission form. Questions? Contact Rachel Kennedy.