October 04, 2023 - October 04, 2023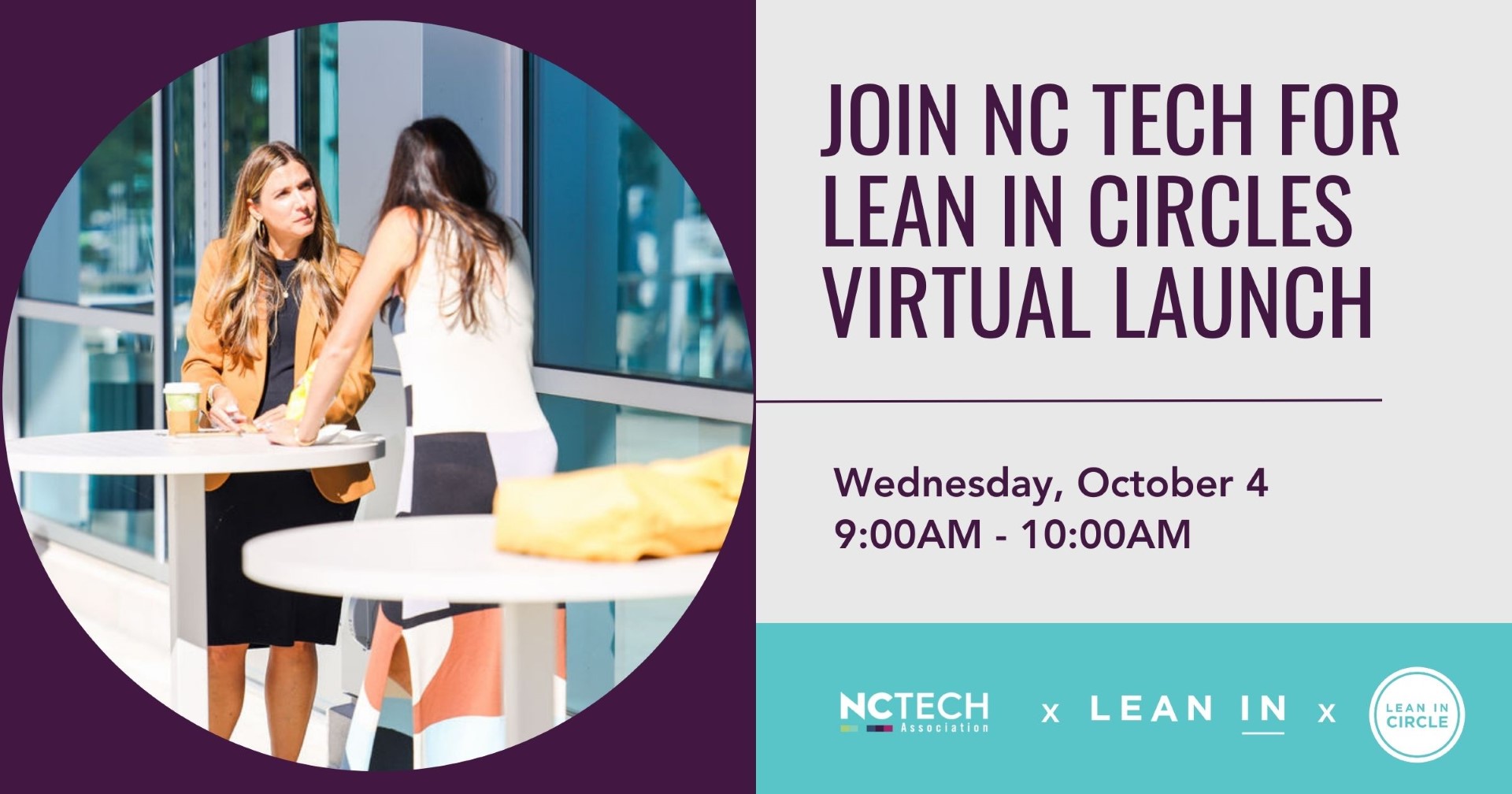 In partnership with LeanIn.org, NC TECH is excited to launch Lean In Circles - a space where women can come together in small groups across roles and levels to get peer-to-peer mentorship, connect with each other, recognize and combat gender bias, and build leadership skills. Whether you need help navigating your new normal at work or are looking for support from women who understand what you're going through, your Circle can give you the boost we all need. NC TECH will launch Lean in Circles at the Summit for Women in Tech on September 28 and virtually on October 4. 
Join us on this webinar to learn more about leading or joining a Circle. Circles will last 6 months and will meet virtually once a month. Women can then sign up to lead or join a circle with the small group circles occurring in late October. Circle leaders will be provided with a one-hour training on October 11 (9-10 am) which will provide the structure, discussion prompts and more.
Join us for our virtual Lean In Circles Launch Event. In this 60-minute session you'll have the chance to learn:
What are Lean In Circles?

How being part of a Circle can help you achieve your personal and professional goals.

How Lean In makes it easy for anyone to lead a Circle and why this is a great opportunity.

And experience the power of Circles for yourself!
Presenter
Roz Samimi
Lean In Programs Manager
Sheryl Sandberg & Dave Goldberg Family Foundation
Date and Time
Wednesday, October 4
9:00 to 10:00 AM
Watch the Recording