March 09, 2022 - March 09, 2022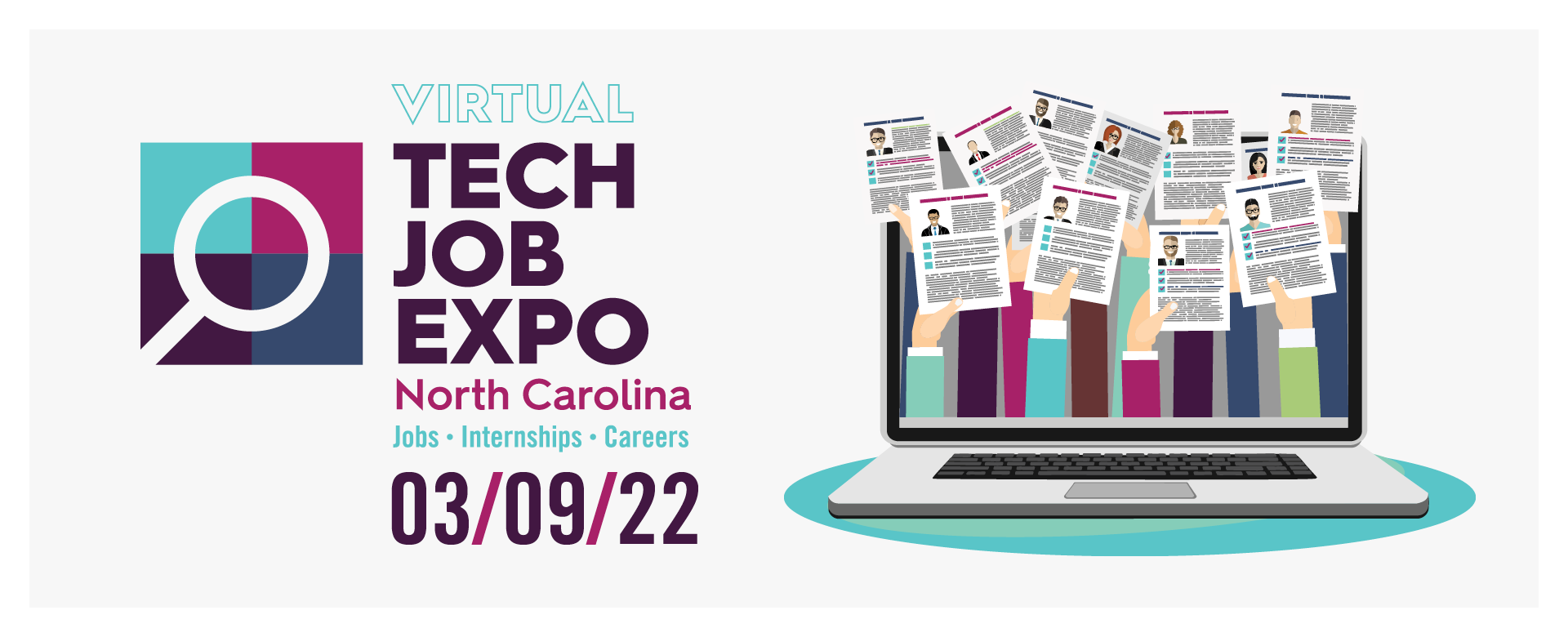 What is the virtual TECH JOB EXPO?
The EXPO is a virtual event allowing job seekers and employers to connect live via chat and video.  Job seekers can visit virtual booths to learn more about the participating employers. Employers customize a virtual booth with a corporate description, employee benefits/perks, social media links, job vacancies and more.   
When
Wednesday, March 9
8:30 AM - 1:30 PM
What
This is a virtual event – you can login from anywhere to visit booths and connect live with recruiters. NC TECH will provide additional details to all registered job seekers leading up to the live event.
What Type of Candidate Should Attend?
The EXPO is primarily focused on candidates seeking tech related jobs/careers and internships. Whether actively seeking a job or interested in learning more about the participating employers, we encourage you to register and upload a resume. Registered seekers will receive more information from NC TECH leading up to the EXPO. Job seekers at all career levels are encouraged to register from seasoned executives to professionals just entering the workforce.  
Although the focus is on tech related positions, many employers are also seeking candidates for non-technical roles such as sales/marketing, finance, customer support and more.