Participation in the CISO Executive Roundtable is exclusively available for CISOs (or VP/Director-level executives with primary responsibility for their organization's information and data security) at NC TECH member companies/organizations.  
The CISO Executive Roundtable meets quarterly to discuss emerging topics, existing challenges, and strategies for defending their organizations from evolving threats. Participants engage in a virtual peer discussion with CISOs from various industries and from different regions across the state.
Roundtable topics are chosen, and the discussions led by a participating CISO.  
Facilitator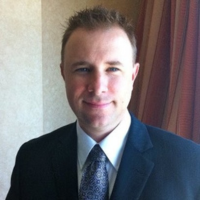 Chris Beal
CISO
MCNC
topic
Emerging Threats and Changes in the Authentication Landscape
What threats are making their way onto your radar that are "new" or "novel"?  Something you have not worried about before but are starting to worry about?
Evidence is mounting from recent, real-world breaches and attacks, that attackers are successfully circumventing MFA using a variety of techniques (SIM-swapping, vishing, smishing, push fatigue, etc.).  What are you doing (if anything) in response to the changing landscape?  Are you phasing out certain MFA options (SMS, push), requiring FIDO, etc.?  Any folks moving toward "passwordless" solutions (passkeys, etc.)?
Registration
If your professional role meets the description above and you would like to register for this roundtable session, email Emily Young. 
The roundtable is FREE and open to NC TECH members*  
DATE AND TIME
Tuesday, November 15
7:45 - 9:00 AM
AGENDA 
7:45 AM – Login + Introductions
8:00 AM - Discussion
9:00 AM – Adjourn
*To see if your employer is a member of NC TECH, visit our MEMBER DIRECTORY.
Interested in membership?
Contact our Membership Team at 919.856.0393 or email membership@nctech.org to learn more about NC TECH.
host sponsor